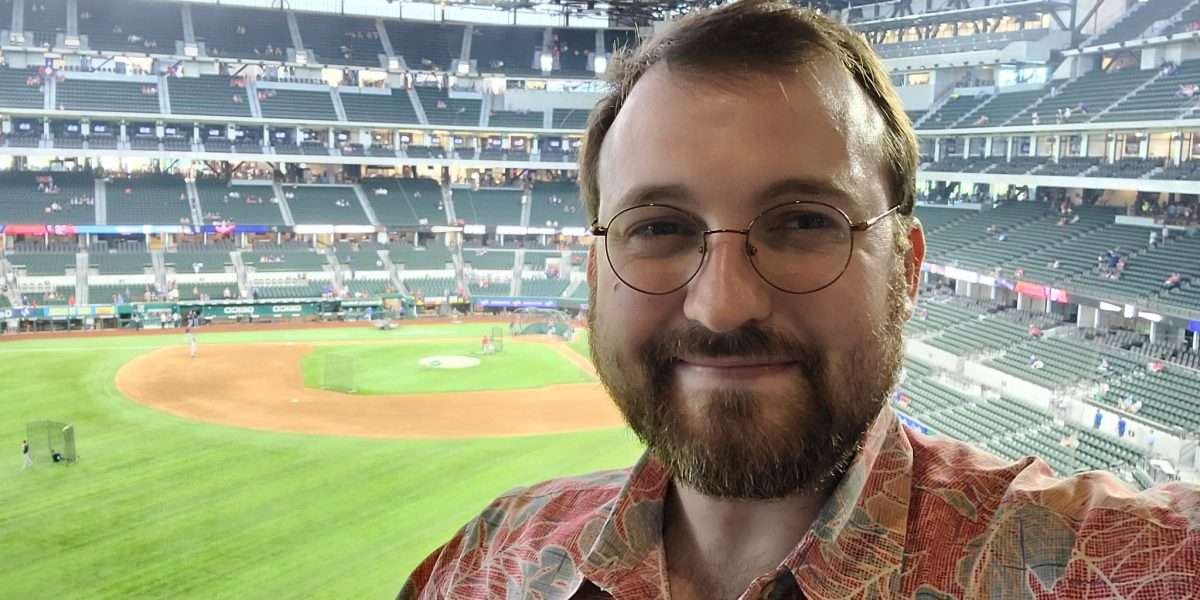 Hoskinson teamed up with World Mobile for a tour of Zanzibar where he met several high-ranking officials and discussed keeping the island connected.
ADA has rallied in the past 24 hours and is now back in the fourth position after briefly losing it to Solana.
---
Charles Hoskinson led the Input Output Hong Kong team on a tour of Zanzibar where they met several high-ranking government officials in 'secret meetings' to rally support for Cardano. In a new video, World Mobile has revealed the details of the meetings, which it co-hosted with Hoskinson's team.
IOHK, the blockchain company behind the Cardano project, has had its sights set firmly on Africa. The company has been collaborating with a number of governments such as Ethiopia and meeting many more, from Sudan and Ghana to Burundi and Egypt.
As IOHK revealed a few weeks back, Hoskinson met with government officials in Zanzibar. Now, World Mobile, a blockchain-based mobile network that's been collaborating with IOHK for some time, has revealed the details of these meetings.
Zanzibar, October 2021. World Mobile hosted secret meetings with @InputOutputHK.

Over four days, the teams visited rollout sites and met with government officials, making plans for a #StrongerConnected future for Zanzibarians.

Watch the full film: https://t.co/s8nRCuitg7 pic.twitter.com/iQylBd7Vbt

— World Mobile (@WorldMobileTeam) November 8, 2021
Hoskinson visited a number of sites in which the World Mobile team is installing telecom stations as it seeks to boost connectivity in Zanzibar. Acknowledging the importance of Internet connectivity, he told one class of students, "The people in this class will have as much a say in how the world works as my country does… We all have to learn from each other."
As the world goes online, Cardano will be at the epicenter, Hoskinson believes.
What we [Cardano] do is find ways to give people identity, so that the world can know who you are. Then you can start a business, you can get loans, you can get insurance, you can build prosperity.
Also Read: Ethiopia and Cardano partnership named among the most influential projects in 2021 as Hoskinson continues lobby in Africa
Cardano (ADA) battles closely with Solana (SOL)
Hoskinson and his team also held meetings with government officials. In one such meeting, he laid out how Cardano's blockchain technology can aid the government in its e-governance initiatives.
"With the very same technology that can prove the facts and give you identity, you can also talk about new business models," he told them.
He pointed to World Mobile's business model as a prime example, in which the company gives people ownership of the telecom network and they get to earn from its usage and profits. These kinds of futuristic ideas are what liberated Hong Kong, Singapore and Switzerland and made them the global powers they are today, he pointed out.
And while Hoskinson drums up support for Cardano's blockchain across the continent in his 'pan-Africa tour,' its native token ADA is facing a tough battle against a new challenger for its spot on the rankings.
ADA is battling for the fourth spot with Solana's native token SOL. At press time, ADA is ranked fourth with a market cap of $77.2 billion. In the past 24 hours, it has gained 12 percent to trade at $2.30.
SOL, on the other hand, has gained a mere 1 percent to trade at $245 and have a market cap of $74.6 billion. However, in the past day, it had risen to the fourth spot, overtaking ADA for the first time ever before ADA staged a great comeback to reclaim its spot. If Solana continues to record the kind of gains it has throughout the year, it will surpass ADA in a few days, maybe even hours.
Also Read: Solana gains 33% to shoot past Cardano and Tether – but a 12M SOL cover-up haunts the project