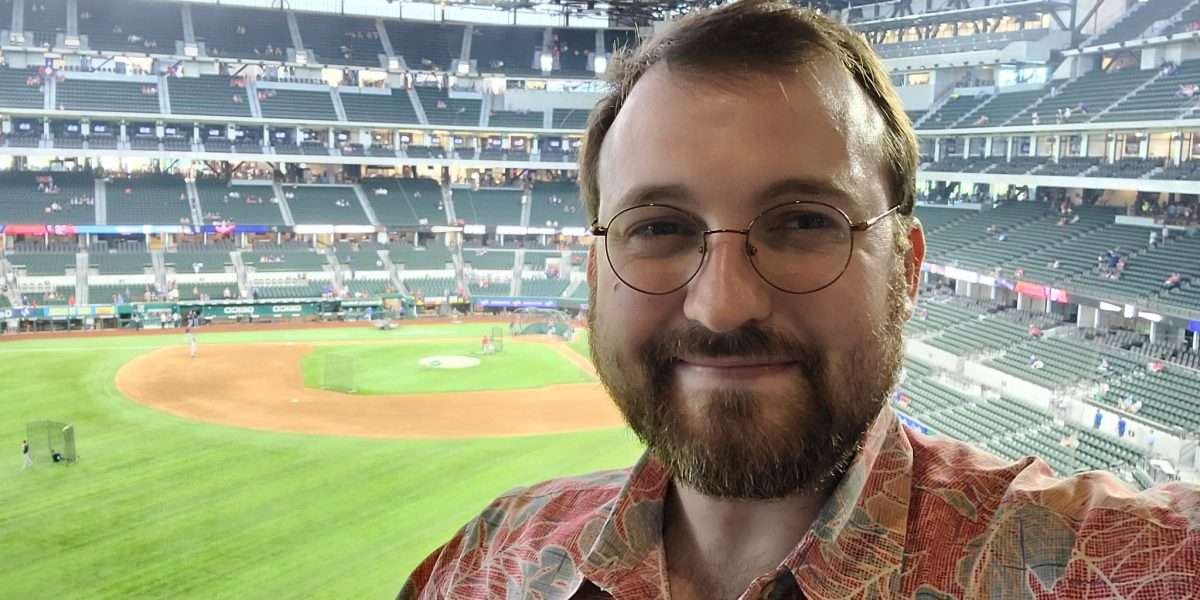 Charles Hoskinson has said his interview with controversial Bitboy was done with goodwill and not to promote their influence.
The blockchain continues to exude resilience, even in the face of smart contract challenges and strong rivals.
---
Cardano (ADA) Founder Charles Hoskinson has found himself, once again, in the spotlight for a recent controversial interview.
In the interview, the mathematician spoke to crypto influencer and YouTuber Ben Armstrong, aka, Bitboy, about Cardano. Going by his social following, (over 1.45 million subscribers on YouTube and nearly 856,000 Twitter followers) Bitboy is one of the top-ranked crypto influencers.
He, however, has been criticized for his association with several crypto scam projects. Allegedly, Armstrong promotes projects just for the pay they give without conducting due scrutiny on them. One of them is the DeFi platform Celsius, which has been criticized for its unsustainably high yields. The company recently paused user withdrawals due to a liquidity shortage. Ironically, Bitboy recently outlined plans to sue Celsius for this decision, despite having been a fan of the project some time ago.
Hoskinson criticized for engaging with Bitboy
After Hoskinson's interview with Bitboy, Twitter user @fabian_vBergen said Hoskinson's actions only promoted the scammer. He even argued against posting a link to the interview, saying it would only give the "fraudster" a bigger platform. Others voiced similar criticisms, saying his association with Bitboy could label Cardano a scam, or pump-and-dump scheme.
I have to make a public statement about the recent video from @IOHK_Charles and @Bitboy_Crypto.
Im not going to post the link to that video because i feel like we shouldnt give such fraudster even a bigger platform. #Cardano #CardanoCommunity $ADA

— Fabian (@Fabian_vBergen) June 19, 2022
In retaliation, Hoskinson said such radicalness was unfathomable. He aimed to communicate Cardano's mission, vision, and ethos to gain additional believers in the project, he went on. 
According to Hoskinson, other shows and media channels have criticized Cardano. But even then, he maintains that he would still have interviews with them. And even though he may appear "old-fashioned,":
Cardano needs an army to change the world, and we aren't going to build it only by talking through the blameless and pure.
Slow but Sure
Cardano has taken pride as one of the slow but sure-moving projects in the cryptocurrency industry. Rival Ethereum suffers from network congestion and high gas fees. Just recently, Ethereum noted that The Merge would be delayed once more even though it ran successfully on the testnet. The major upgrade is meant to improve the network's scalability, among other features.
Meanwhile, Solana is prone to outages now and then. Solana has had five outages this year, and seven in 12 months. Its latest was on June 1, about two weeks after it had announced an upgrade meant to curb such issues. 
Read More: The end of Solana outages? Network rolls out new major scalability upgrade
Comparatively, Cardano has had the least amount of outages and its fees are relatively affordable. It also progressively increases scalability, rising to 88KB block size in late April. This upgrade, in addition to its smart contract functionality, has seen an increase in DApps. Even with functionality challenges, Cardano had 579 DApps in various stages of development as of March 24.