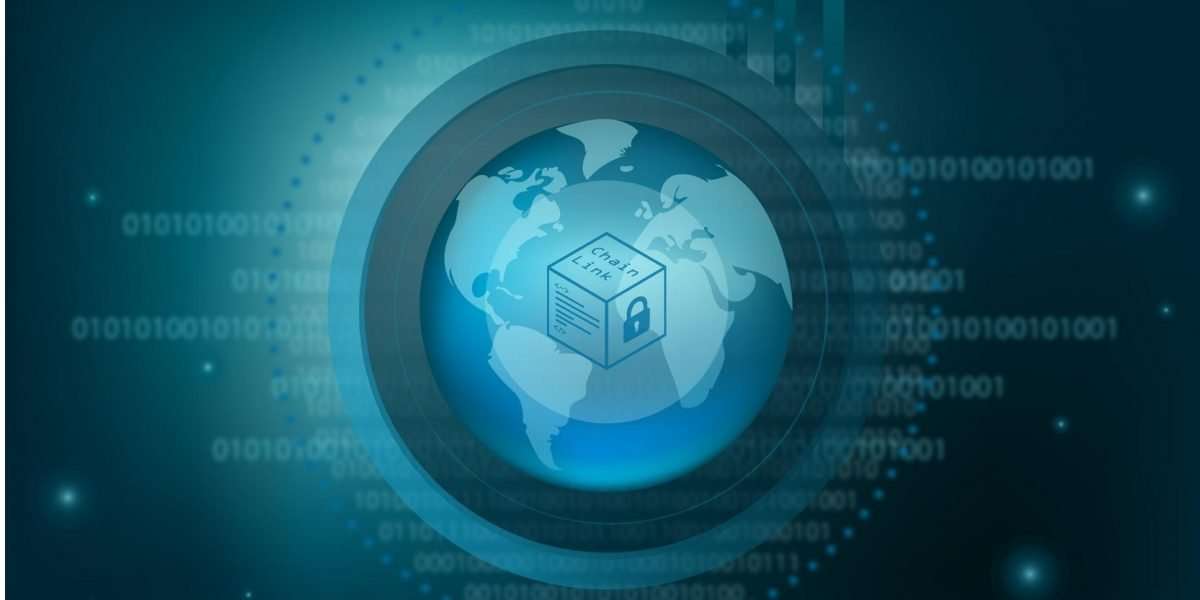 Chainlink (LINK) data provider Deutsche Telekom begins staking on Flow Networks and could do so on Polkadot, Tezos and Ethereum 2.0.
Data supplied by Deutsche Telekom goes to protocols such as Synthetix and others in the DeFi sector.
---
Chainlink is a major contributor to the growth of the DeFi sector on Ethereum as a decentralized Oracle service. Without oracle data powering smart contracts, there would be no DeFi. One of Chainlink's most well-known data providers, Deutsche Telekom AG, has now decided to expand its participation and start staking to other public blockchains, as revealed in a Coindesk interview today.
Deutsche Telekom is one of Europe's highest-revenue telecommunications companies and a subsidiary of the giant T-Systems Multimedia Solutions (MMS). The report from Coindesk confirms that it has started it to stake, custody and obtain rewards on Flow Networks (FLOW). The head of Deutsche Telekom's blockchain division, Andreas Dittrich, believes that such networks will house the "digital value" in the future.
Flow Networks is a blockchain with a protocol based on Proof-of-Stake. It was created by the team behind CryptoKitties, Dapper Labs, as a developer-oriented blockchain to improve scalability. Its purpose is to host an ecosystem of games, collectibles and applications that allow the mainstream to interact with them.
Last year, Deutsche Telekom began experimenting to run a Chainlink node. Since then, its involvement has been growing, Dittrich revealed:
So, of course, we started really small, with few data feeds. But then scaled rapidly, and by now, I think we are among the top three data providers at the moment on the Chainlink network.
The company is a data provider for more than 50 feeds in the DeFi sector. Its data is used by protocols such as Synthetix and automated market makers to obtain digital assets prices, commodities prices, FX rates, among others.
Chainlink co-founder Sergey Nazarov believes that other companies could start to stake on public blockchains and added:
Chainlink enables top infrastructure teams like T-Systems to monetize their globally distributed infrastructure and security expertise across the many chains already being served by Chainlink oracles.
In compliance with legal requirements, Deutsche Telekom's parent company partnered with broker Bankhaus Scheich to obtain custody services. The head of the company's blockchain division admitted that keeping cryptocurrencies on its balance sheet is a complicated task:
It's quite a unique thing, because our business model means we need to be able to handle crypto tokens. We need to have them on our balance sheet, various types of crypto tokens. And that's a hard thing to pull off for a company like us.
Moreover, Deutsche Telekom is exploring staking to other public blockchains, as Dittrich said:
There are quite a few networks in the pipeline that we plan to go live on. Obviously, the bigger proof-of-stake networks are in there, be that Tezos, Polkadot, Ethereum 2.0, you name it.
Chainlink surges to an all-time high
Chainlink (LINK) has been one of the best-performing cryptocurrencies in recent years. Its numerous partnerships have been reflected in its price, even during the last bear market. At the time of publication, LINK was trading at $28.35 with a gain of 7.8% in the last 24 hours. On the weekly and monthly chart, LINK is recording gains of 18.37% and 72.40% respectively.
Data from Santiment shows that this price surge was accompanied by an increase in new addresses. The daily number of active LINK addresses increased by +176% for the past 3 months.
🥳 If you like #AllTimeHigh's for #crypto juggernauts #Ethereum and #Chainlink, today was your day. And our data indicates that daily new addresses support the price growth for both. $ETH's network growth is +57.3% the past 90 days, & $LINK's is +176.4%! https://t.co/tPkxRahjud pic.twitter.com/XShUsOsztE

— Santiment (@santimentfeed) February 10, 2021