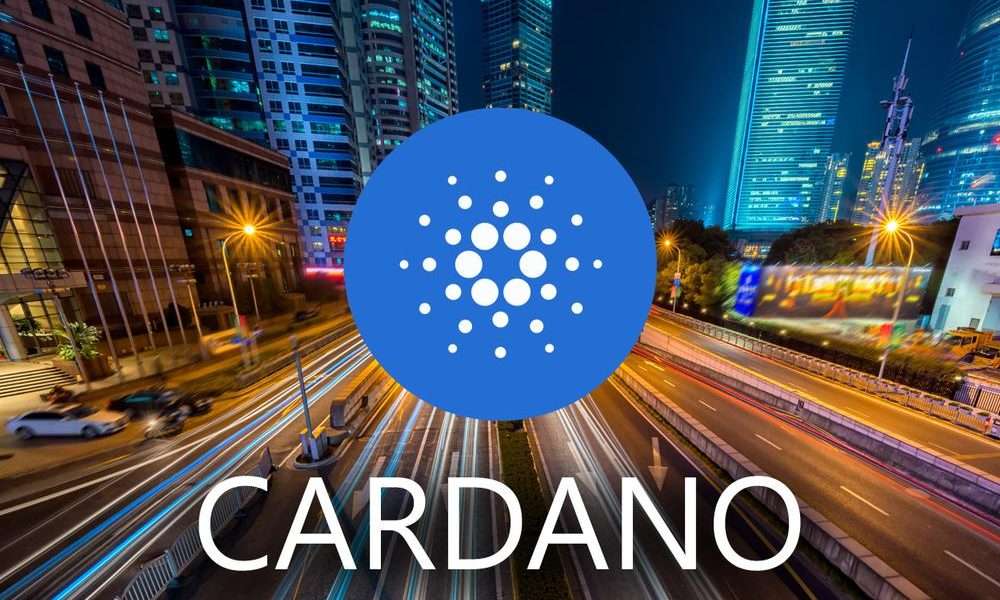 IOHK CEO Charles Hoskinson explains that Cardano has the best and most secure code in the entire crypto industry.
Hoskinson criticizes the media coverage worldwide and pleads for the launch of a new system.
---
Cardano is one of the most ambitious projects in the industry and promises great progress by the end of the year. Shelley is to be rolled out in the coming months, paving the way for the project to be fully decentralised. In addition, Goguen will also implement the functionalities for smart contracts this year.
Charles Hoskinson: 'We have the best code in the industry
Charles Hoskinson regularly updates on YouTube and Twitter about the progress of the entire project, so the community is always up to date with the latest developments. Twitter user "Red Pin" writes on Twitter that he is following the current development closely and is looking forward to it as soon as the upgrade on Shelley is completed.
Cant wait that #cardano gets soon upgraded with #shelley. The developer of $ada are going all in right now.Just look at the weekly contribution to the source code. OVER 2600 commits in just one week. And over 11k commits each month and 134k per year. Hard to ignore the progress🔥 pic.twitter.com/AaqXaQgJW5

— red pin (@cryptoredpin) April 19, 2020
Currently, Charles Hoskinson's development team delivers over 2,600 commits per week, more than 11,000 per month, and nearly 134,000 per year. Another user asked how, at this rate of development, any progress can be adequately tested and verified, as the project needs a solid foundation.
Hoskinson responded by stating that regular reviews, developer meetings, comprehensive testing standards and community feedback ensure quality and that Cardano has the best code in the industry:
Our code quality is the best in the industry and includes heavy use of quickcheck, formal specifications and a dedicated QA department that has pretty exhaustive testing standards
Our code quality is the best in the industry and includes heavy use of quickcheck, formal specifications and a dedicated QA department that has pretty exhaustive testing standards

— Charles Hoskinson (@IOHK_Charles) April 20, 2020
Over the past few months, Cardano's marketing and public relations work has been greatly expanded, after little had been heard about Hoskinson and Cardano in general in recent years. Among other things, Cardano is now working closely with PricewaterhouseCoopers to advance the commercialisation of the project.
Current system must be replaced
Hoskinson has always been a strong critic of the current financial system and describes that it is time to replace this system with a new decentralized system. In his opinion, the media is only trying to maintain the status quo and not to bring about any improvements or changes. All measures serve only to maintain power and to influence opinion. Hoskinson says:
Very impressive takedown by Hannity. The media in general have become a bipartisan propaganda campaign to maintain the status quo. It's just narratives and agendas now. Nothing factual or even an attempt to pursue it. This entire model needs to be scrapped.
Part of the vision of cryptocurrencies is to create a better, decentralized and fairer world where everyone has access to finance and can send values across national borders to their family or relatives in a short time at low cost. Cryptocurrencies like Cardano support this vision and stand for this progress, as Hoskinson once again vividly pointed out.
ADA price follows the downward trend
ADA's price follows the current market trend and has fallen by 4.54 % to a price of $0.0345 within the last 24 hours. With a market capitalization of $1.07 billion, Cardano is ranked 13th among the largest cryptocurrencies.
Follow us on Facebook and Twitter and don't miss any hot news anymore! Do you like our price indices?