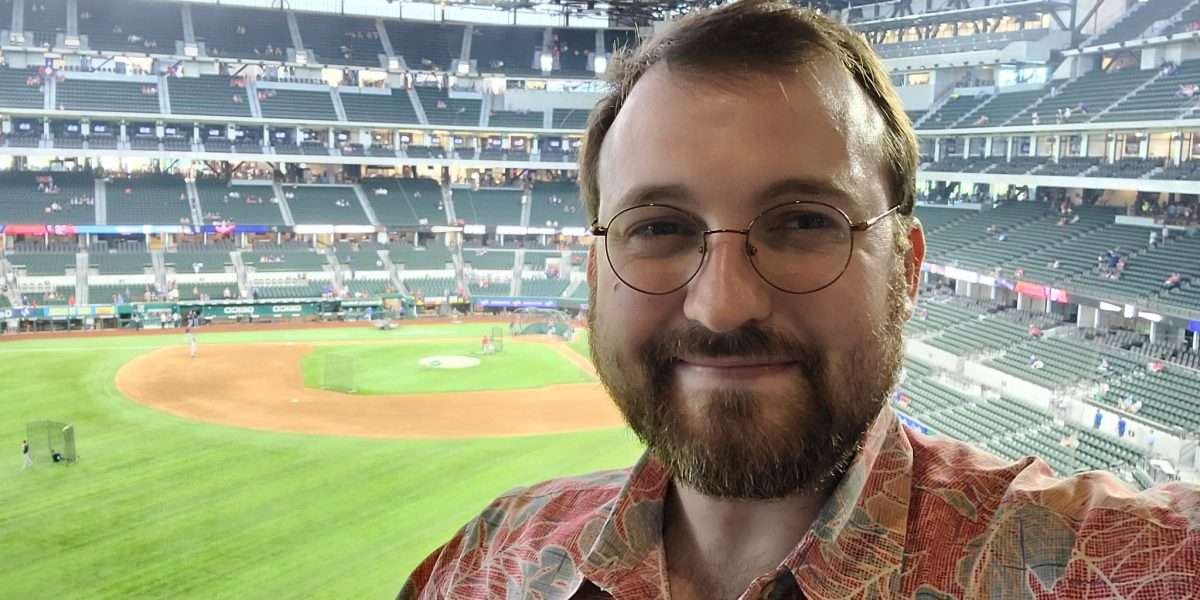 Hoskinson lashed out at the Minneapolis Fed President for referring to crypto as a scam.
He has also warned investors to stay aware of scams and misinformation regarding Cardano (ADA).
---
Charles Hoskinson, the founder of the world's third-largest cryptocurrency Cardano, has been an ardent supporter of the crypto community. Recently, Hoskinson lashed out at Neel Kashkari, President of the Federal Reserve Bank of Minneapolis, against his 'crypto scammers' comment.
Last week, Kashkari took a critical stand on crypto filled with criticism. While appearing at the Pacific NorthWest Economic Region annual summit in Big Sky, Mont., Kashkari said:
I was more optimistic about crypto and bitcoin five or six years ago. So far what I've seen is … 95% fraud, hype, noise and confusion.
His comments drew the attention of crypto market enthusiasts. Some stated that the Minneapolis Fed President has been fabricating and distorting the fact about crypto. Bittrex Global CEO Stephen Stonberg said that crypto has transformative real-world use cases. Besides, he asserted that crypto has helped people come out of poverty. Responding to Stonberg, Kashkari said:
Please do point me to the communities being lifted out of poverty due to crypto, other than scammers ripping off unsuspecting people in pump and dump schemes.
This is where Cardano founder Charles Hoskinson finally jumped in lashing out at the central bank institution. Hoskinson wrote:
So the org that can print TRILLIONS every year and claim there is no inflation thereby devastating the poorest amongst us has an issue with sound money that cannot be manipulated by politics. I'm shocked Neel!! SHOCKED!!!
Warning Cardano investors of scams
During his recent live streaming on Monday, August 23, Charles Hoskinson asked investors to stay vigilant, especially in the wake of the upcoming Alonzo hardfork scheduled next month. He further asked the holders of ADA to be aware of the scams and misinformation surrounding the upcoming smart contracts.
Scams and Misinformation about Cardano https://t.co/9Evc4VxEdw

— Charles Hoskinson (@IOHK_Charles) August 23, 2021
Hoskinson also noted that there's a flood of ADA giveaway scams, nearly 10 times than last month. This happens as Cardano's ADA has registered a solid price rally recently. Cardano's ADA price is currently trading at its all-time high of $2.92 with a market cap of $93 billion. Issuing a warning to investors, Hoskinson said:
If someone is claiming you gonna to get great returns, if someone's claiming you gonna give them your private keys or send them ADA for whatever reason, they are probably a scam…If you don't know what to do, feel free to ask a question on cardano.org.
There's been a lot of excitement among Cardano investors recently regarding the upcoming Alonzo hardfork. This is because the Alonzo hardfork will bring smart contract functionality to the Cardano blockchain. This will unlock massive opportunities for Cardano to host the rapidly emerging DeFi and NFT applications. It will be interesting to see whether if the ADA price can cross $3 in the near term.