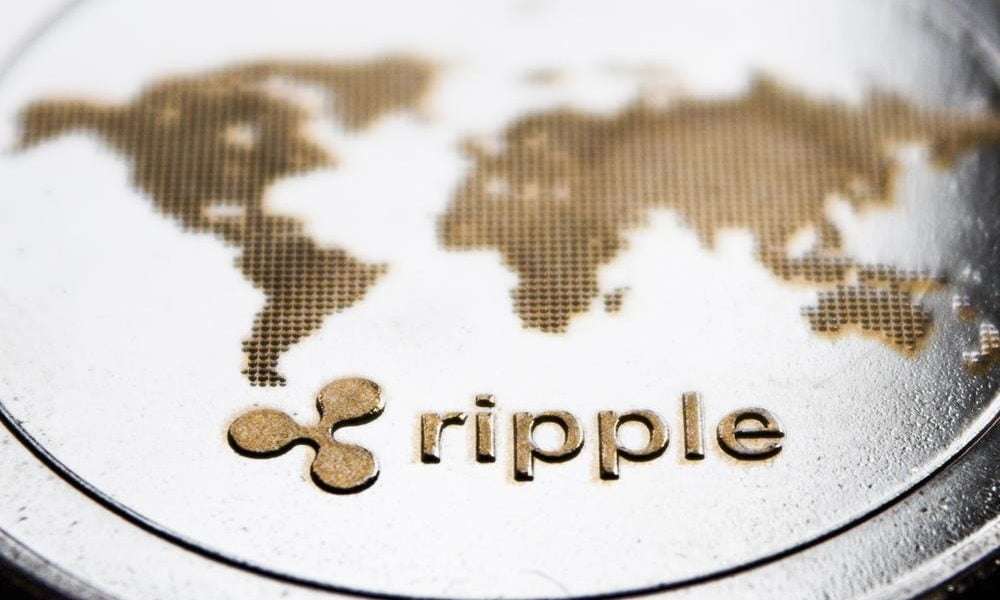 The SEC has filed for a court order which could force Ripple employees to release all conversations made on the Slack messaging app.
The agency claims the sought-after information contains "critical" and "unique" evidence, including XRP's speculative trading and Ripple's regulatory status.
---
Securities and Exchange Commission (SEC) attorney Jorge Tenreiro has filed an emergency motion for a discovery conference regarding Slack communications between Ripple employees. The court order would compel Ripple employees to produce whatever communications the SEC deems relevant for their case against Ripple.
According to the SEC, there are more than 1 million messages or terabytes of data that have to be searched. This is because Ripple employees communicated via the Slack messages app as often as they did by email.
Additionally, the SEC claims that the defendants agreed to search all messages when the discovery phase began. Nevertheless, Ripple's production has only 1,468 messages which, as the agency states, have some "critically important" information.
#XRPCommunity #SECGov v. #Ripple #XRP BREAKING: SEC files emergency motion for a discovery conference regarding Slack communications. Seeks order compelling Ripple to search and produce relevant communications between Ripple employees on Slack.https://t.co/AQ8Av1igoV

— James K. Filan ???? (@FilanLaw) August 9, 2021
Initially, the San-Francisco-based firm blamed data-processing errors for its reluctance to cooperate with the agency. The company is now firmly fighting the move to hand over the rest of the Slack chats.
Ripple Slack messages contain "critical" evidence
The watchdog attests that the messages that it did manage to obtain contain "critical" and "unique" evidence. Specifically, the conversations surround Ripple's desire to create speculative XRP trading and its concerns on the XRP price. Other crucial topics covered are the impact of XRP sales on Ripple's business and the digital asset's regulatory status.
Furthermore, the SEC stated that it relied on the full compliance of Ripple to "refresh" witnesses' memory regarding the case. These witnesses have in past testimonies remained adamant on not answering certain questions from the agency.
Notably, attorney Jeremy Hogan, who has been close to the Ripple case since the beginning tweeted on the development saying:
The request for 'Slack' messages goes to issue #1 – whether XRP is a security – and now we see a major part of the SEC's strategy! It is attacking from the flank and arguing Ripple marketed and treated XRP like security and therefore it is.
Case potential future
In the past, Ripple has demonstrated the agency's unfairness in pursuing the company while currencies like Bitcoin are considered commodities. Moreover, Ripple has argued that the SEC's lawsuit is outside of their jurisdiction since XRP is a cryptocurrency. XRP is also recognized as a virtual currency among regulators in the UK, Singapore, and Japan. The SEC would therefore be asking the Court to contradict the findings of the agency's peers.
The case continues even as there is an increased lack of regulatory clarity regarding the status of most cryptocurrencies. SEC Chair Gary Gensler himself refused to answer inquires on the regulatory status of Ethereum. He, however, maintained that the SEC would extend its mandate to the crypto-assets ecosystem to shield investors from risk.
Subscribe to our daily newsletter!
No spam, no lies, only insights. You can unsubscribe at any time.

Read More: Ripple's Garlinhouse shares his thoughts on Gary Gensler dodging inquiries into Ethereum's regulatory status
According to findings, 96 percent of SEC cases are concluded pre-trial. Ripple's community awaits eagerly for an end to the lawsuit.
Crypto News Flash does not endorse and is not responsible for or liable for any content, accuracy, quality, advertising, products, or other materials on this page. Readers should do their own research before taking any actions related to cryptocurrencies. Crypto News Flash is not responsible, directly or indirectly, for any damage or loss caused or alleged to be caused by or in connection with the use of or reliance on any content, goods, or services mentioned.