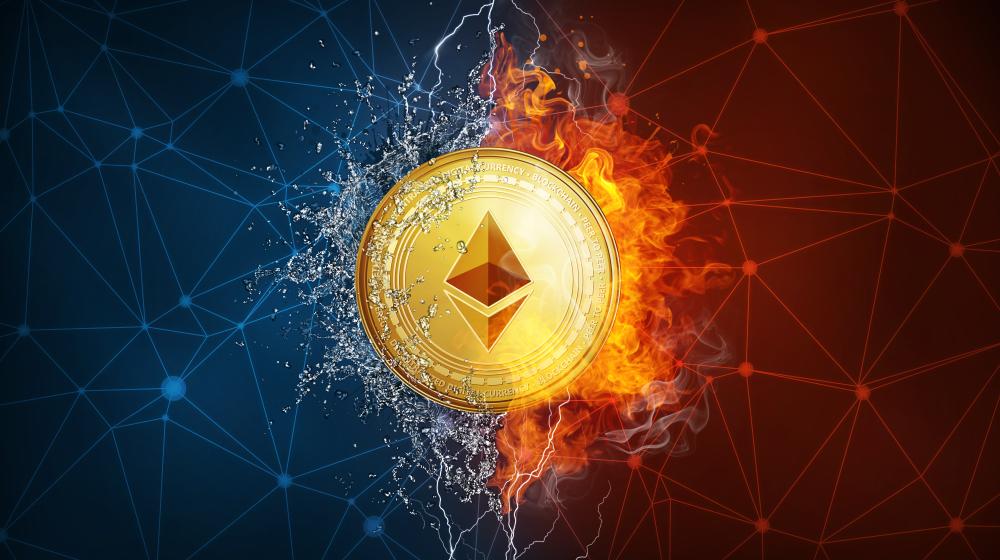 The business magazine Bloomberg has chosen Polkadot as the new Ethereum Killer.
However, experts in the industry believe that both projects can coexist and have significant differences.
---
In the past, there have already been many projects that wanted to claim the status of the "Ethereum Killer". One of them is TRON, which has often attacked Ethereum through aggressive marketing actions by CEO Justin Sun. According to the news magazine Bloomberg, Polkadot could have the potential to replace Ethereum in the long run.
Is Polkadot really an Ethereum killer?
Polkadot is a comparatively young project that officially migrated to the Mainnet in July. Since then, Polkadot has been able to attract numerous investors and has fought its way up to rank 8 of the largest cryptocurrencies worldwide. Polkadot was founded by Ethereum co-founder Gavin Wood, who previously worked as Chief Technical Officer at Ethereum. Although the two projects are interrelated, industry experts say that they both have significantly different goals.
Ethereum offers developers a way to program, execute and test dApps using smart contracts. Polkadot, on the other hand, gives dApp developers the ability to create their own blockchain that can communicate with other ledgers. The developers themselves decide how high the transaction fees are and how fast transactions should be confirmed. Wood explained this in a recent interview:
We are going to see a lot of different innovative products that can't exist in a smart contract environment. Game blockchains, ensuring gamers don't cheat. Blockchains within consortia. They are difficult to deploy in a smart contract environment.
Kelvin Koh, Managing Partner at Sparta Group, also explained that in his opinion Polkadot is not a direct competitor of Ethereum, but that there can be synergy effects:
I believe in a multi-chain world inter-connected by bridges. Polkadot and Cosmos will not replace Ethereum. Also wouldn't rule out chains like Near, Solana, AVA, TRON, and others seeing development activity.
In contrast, Dan Morehead, CEO of Pantera Capital, believes that Polkadot is a competitor to Ethereum. With currently only 10% of ETH's market capitalization, the project has a correspondingly high potential according to the CEO:
Polkadot is only trading at 10% of the value of Ethereum. And our theory is that it has a much higher than 10% chance of being a competitor to Ethereum.
Development activity on Polkadot is increasing rapidly
Although Polkadot continues to have fewer developers than Bitcoin and Ethereum, a new report shows that developer activity has declined at BTC and ETH and increased by more than 44% at Polkadot. The report takes into account developments in the second quarter of 2020:
Polkadot (+44%) and Cosmos (+15%) saw substantial developer activity growth. This increase is likely due to protocols abandoning proprietary chains in favour of battle-tested solutions in a post-COVID market with a reduced R&D budget. Polkadot in particular launched its mainnet at the end of May 2020, garnering increased interest from external developers.
To date, 253 projects are based on Polkadot and range from stablecoins, such as Tether, to social networks. According to the PolkaProject tracker, this number was less than 200 at the beginning of September, so a sharp increase has been seen in just a few weeks. According to some industry experts, developer activity can be considered a powerful metric that reflects the true value of a project.
Nevertheless, it is difficult to finally assess whether Polkadot is an Ethereum killer and whether the still relatively young project may even displace or replace Ethereum in the long run. More information about Polkadot can be found here.