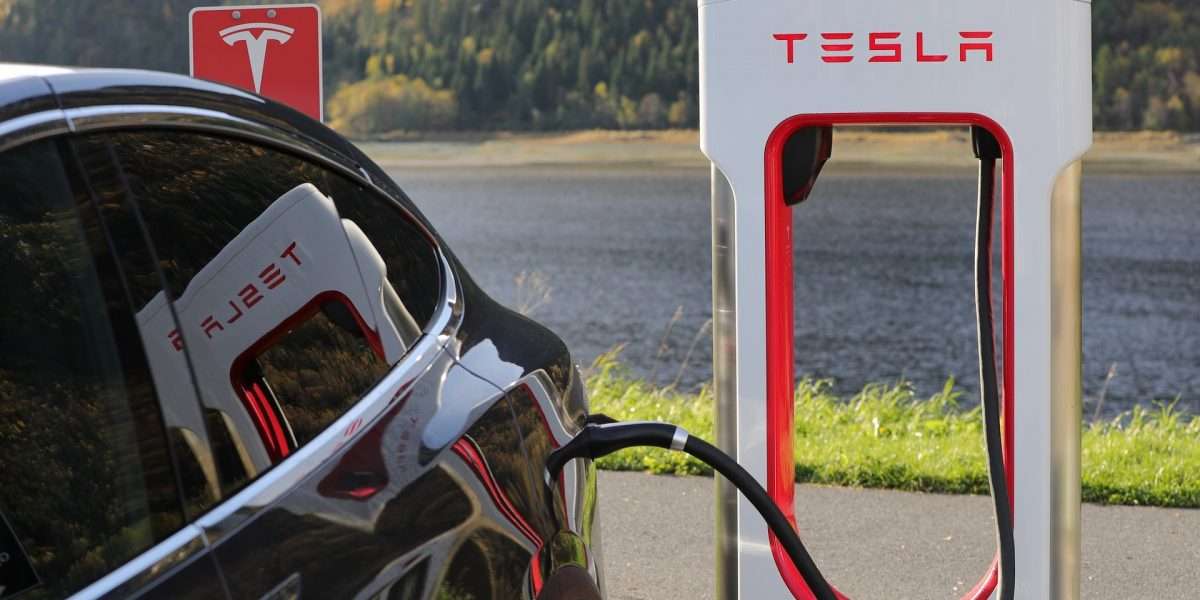 Recent analysis shows Bitcoin surpasses Elon Musk's threshold for Tesla to consider Bitcoin payments, with over 50% of energy miners use now sustainable.
Miners relocating from China and renewable energy sources contribute to the shift towards cleaner Bitcoin mining.
---
A recent analysis reveals that Bitcoin has surpassed the threshold specified by Elon Musk for Tesla, his electric vehicle company, to consider reinstating Bitcoin as a payment option. Specifically, recent research from Bloomberg Intelligence indicates that 50% of the energy sources used by Bitcoin miners are now sustainable. 
On September 14, in a discussion on X, Bloomberg expert Jamie Coutts shared a noteworthy update regarding Bitcoin (BTC). Coutts highlighted that over 50% of the energy used in Bitcoin mining, valued at $26,577, now originates from renewable sources, attributing this shift to a combination of reduced emissions and a significant increase in the hash rate. 
While a significant % of mining occurs privately and off-grid, estimating energy use remains an imperfect science. Its also an incredibly fast moving industry. That said, @DSBatten modelling appears more accurate vs Cambridge. He has Sustainable energy source > 53% and⬆️ pic.twitter.com/UOTJ1nUlam

— Jamie Coutts CMT (@Jamie1Coutts) September 14, 2023
Coutts emphasized that miners relocating away from China after the country's mining prohibition in 2021 instigated the move towards sustainable energy sources. Additionally, some countries have turned to mining to profit from unused and surplus energy resources.
Nations engaged in the investment of Bitcoin mining encompass El Salvador, which, since 2021, has gone a step further by acknowledging Bitcoin as an official form of currency. Other countries involved in this endeavor include Bhutan, Oman, and the United Arab Emirates. The attainment of the 50% energy milestone might signify a significant step toward acceptance by one of the world's largest corporations.
Tesla's Rollercoaster with Bitcoin Payments
In 2021, Tesla initially enabled and then suspended Bitcoin payments. Musk declared that the company would reactivate the cryptocurrency payment option once half of the miners' energy consumption became environmentally friendly.
The energy mix used in Bitcoin mining has long been a subject of debate, with critics arguing that it unnecessarily consumes energy equivalent to that of small nations and burns fossil fuels, harming the environment. On the other hand, proponents of Bitcoin argue that the network can adapt to various energy sources, including stranded renewable ones, and that the energy used to secure a groundbreaking decentralized monetary network serves a valuable purpose.
In February 2021, Tesla made significant moves in the cryptocurrency market by investing $1.5 billion in Bitcoin and expressing support for it as a payment method. This move drove the Bitcoin price to reach new highs of $44,200 shortly after. Tesla still holds over 9,000 Bitcoins, valued at $259 million, in its corporate treasury, making it the world's third-largest public holder of Bitcoin.
However, a mere three months after embracing Bitcoin, Musk appeared to yield to the skeptics of cryptocurrency when he declared that Tesla had halted the acquisition of vehicles with Bitcoin. 
Tesla & Bitcoin pic.twitter.com/YSswJmVZhP

— Elon Musk (@elonmusk) May 12, 2021
Musk stated,
We are concerned about the rapidly increasing use of fossil fuels for Bitcoin mining and transactions, especially coal, which has the worst emissions of any fuel.
Though it's exceptionally challenging to precisely gauge the composition of Bitcoin's energy sources, the most recent evaluation from Bloomberg Intelligence implies that it's time for Musk and Tesla to fulfill their pledge.
Crypto News Flash does not endorse and is not responsible for or liable for any content, accuracy, quality, advertising, products, or other materials on this page. Readers should do their own research before taking any actions related to cryptocurrencies. Crypto News Flash is not responsible, directly or indirectly, for any damage or loss caused or alleged to be caused by or in connection with the use of or reliance on any content, goods, or services mentioned.