France's National Ministry of Education has updated its learning programm to study Bitcoin and cryptocurrencies.
Its objective: To learn about the creation of money and contrast the centralized monetary system with Bitcoin's decentralized one.
---
The National Ministry of Education built and will be implementing a new education curriculum to inform its students about Bitcoin. In addition, it seeks to broaden the knowledge their students have about money.
It will also seek to answer key questions such as the creation of money, its management and how the supply of money is created. Students will be able to familiarize themselves with the study and understanding of Bitcoin, cryptocurrencies and blockchain technology at an early age, and its application to everyday life.
Bitcoin: decentralization vs centralization
One of the objectives of the new French learning programme is to create a contrast between the centralised system of controlling money, as opposed to the decentralised system of Bitcoin. The document in which the announcement is made is called "What is Cryptocurrency and How Is It Created", puts special emphasis on the markets and the current state of cryptocurrencies.
Above all, the Ministry is interested in imparting knowledge about the role of bank credits, inflation, how each country's central banks controls money, and how citizens are affected by these measures.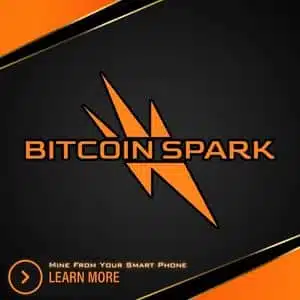 Students will have visual support material, prepared by the French Ministry of National Education, in which they will be asked about the level of confidence they have in their current monetary system and the role Bitcoin will have in the future. This aspect of the new learning programme is necessary so that students can have a broader idea of the advantages of the decentralized system like Bitcoin and of a potential adoption by French citizens.
>> Buy Bitcoin quickly and securely with PayPal, credit card or bank transfer at eToro.
Visit Website
<<
Turn in the world's education of cryptocurrencies
France is making a change that will surely make it easier for its citizens to adapt to the advantages of Bitcoin and cryptocurrencies. However, other countries, such as Australia, have initiated similar programmes of study for similar purposes. The program is called "Code for Fun" and focuses on the study of blockchain technology and cryptocurrencies.
Changes in each country's learning programmes, if properly implemented, could lead to greater adoption of cryptocurrencies worldwide. One of the most important aspects of this type of initiative is that it introduces students not only to the world of cryptocurrencies, but also to the large number of applications of blockchain technology. Such applications could also lead to a change in the voting system and the protection of individual data in every country.
Worldwide interest in Bitcoin seems to be growing. This is confirmed by data published by Coinbase. The number of users that have adopted it, in the last decade, has expanded exponentially. Especially, as CNF reported, in countries with adverse economic situations.
The price of Bitcoin after last week's rise, has remained in the range of $ 9,183.57, at the time of publishing the article, with negative losses of -0.58% in the last 24 hours.
Best Crypto Exchange for Everyone:
Invest in Bitcoin (BTC) and 70+ cryptocurrencies and 3,000+ other assets.
0% commission on stocks – buy in bulk or just a fraction from as little as $10.
Copy top-performing traders in real time, automatically.
Regulated by financial authorities including FAC and FINRA.

2.8 Million Users
Get Started
Crypto News Flash does not endorse and is not responsible for or liable for any content, accuracy, quality, advertising, products, or other materials on this page. Readers should do their own research before taking any actions related to cryptocurrencies. Crypto News Flash is not responsible, directly or indirectly, for any damage or loss caused or alleged to be caused by or in connection with the use of or reliance on any content, goods, or services mentioned.