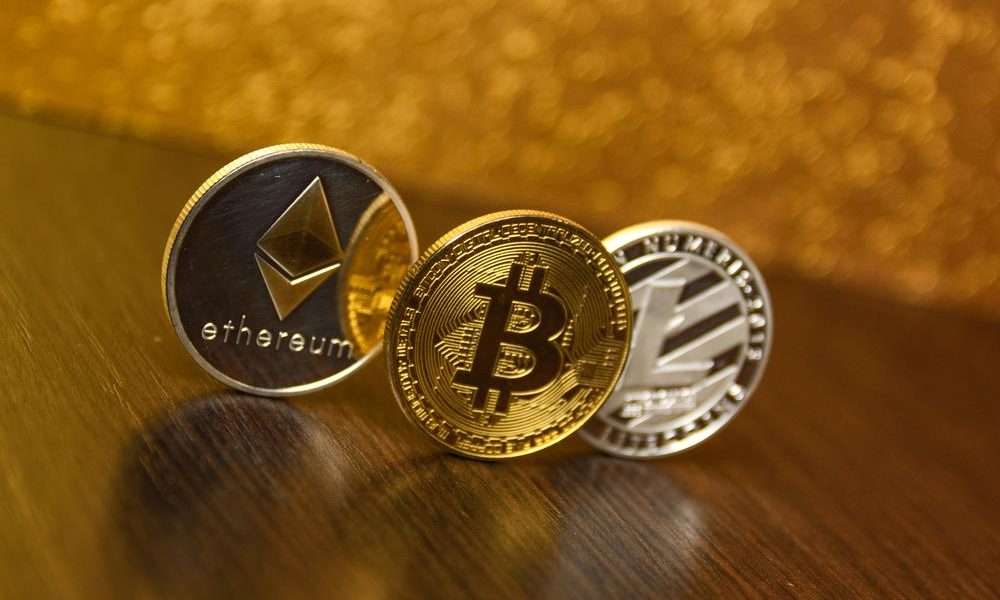 Bitcoin has once again reached a new all-time high of $37,700, while the crypto market has collected over USD one trillion in market capital.
Experts believe that Ethereum (ETH) could climb to the former all-time high of $1,450 in the near future with the current upward momentum
---
Bitcoin currently knows only one direction and that is steeply upwards. The price has once again reached a new all-time high of $37,700 today (3:00 UTC). Within the last 24 hours, BTC has recorded a plus of 6% to a price of 37,266 USD (at the time of writing). Bitcoin's market capitalization has risen to $693 billion and that of the entire crypto market to over USD one trillion.
The entire crypto market has thus taken just under 10% of the market capitalization of gold, and thus has a lot of potential to grow further, according to Blockroots founder Josh Rager. In his opinion, Bitcoin adaptation as well as the proliferation of digital assets is still in its infancy. However, BTC is leading the adaptation wave worldwide.
httpss://twitter.com/Josh_Rager/status/1346978471327752192
Bitcoin trader "HornHairs" states on Twitter that it is presumptuous to say that Bitcoin will reach $50,000 on February 21, as some other experts predict. However, as he also states, the current bull run is moving much faster than last time:
We are moving faster this time, after 24 days we are 91% above the previous ATH, last time we were up only 17.51% after 24 days.
httpss://twitter.com/CryptoHornHairs/status/1347022342644498433
"Big Chonis Trading" predicts a timely price rise to the $40,000 mark as the bulls show no signs of weakness. There are no major sell walls on the leading exchanges that could stop or prevent Bitcoin's rise, so the way is clear for another new all-time high in the coming days.
httpss://twitter.com/BigChonis/status/1346979651097419776
Despite the global uncertainty, driven by the corona pandemic, Bitcoin is showing a strong rise, increasing demand as an alternative to fiat money, such as the USD or the Euro, which are being devalued step by step by the inflationary policies of central banks. Bitcoin, according to experts, is a worthwhile store of value in times of crisis, as the expert "Byzantine General" also stated today.
httpss://twitter.com/ByzGeneral/status/1346962490874236932
Ethereum on the way to new all-time high
Ethereum shows a similarly strong performance as Bitcoin and has risen by 7.8% in the last 24 hours, to a price of $1,196. This means ETH is well on its way to targeting the former all-time high of just under $1,450, thus reaching an important milestone. According to "HornHairs", it is even possible for ETH to reach $10,000 in the long term. According to the analyst, this is shown by the current fundamental data.
httpss://twitter.com/CryptoHornHairs/status/1347004827814023170
Once Ethereum breaks the all-time high, there are no new resistances for the time being, so ETH could show a similar bull run as BTC. As we reported earlier, industry experts expect a lot of institutional investors to invest in Ether this year. Heavyweights like Grayscale as well as other asset managers are increasingly recognizing Ether as a reliable alternative to Bitcoin and could also drive the price with their investments.
httpss://twitter.com/ByzGeneral/status/1347009351094034432
Another catalyst for a rising ETH price is seen as the increasing adaptation of the DeFi market. According to Defipulse, Total Value Locked (TVL) has risen to a new all-time high of nearly $21.9 billion. Almost simultaneously with the Bitcoin bull run, the DeFi market's TVL also began to rise, as the following chart from Defipulse shows.