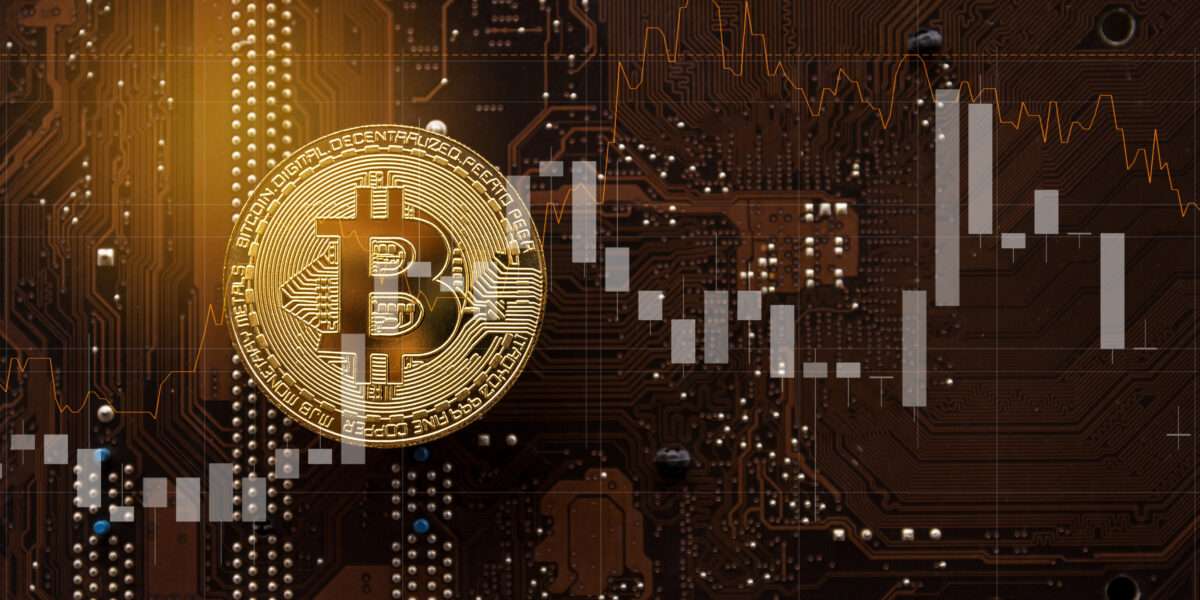 Bitcoin's critical support level stands at $43,000 as it consolidates to break resistance at $50,000.
Glassnode metrics indicate a possible 135% BTC rise to an all-time high at $100,000.
---
Bitcoin has again taken a slight dip after touching a new all-time high. However, with strong fundamentals and increased institutional interest, the cryptocurrency looks poised to break its next major resistance level at $50,000. The sentiment is more bullish than ever among the community and experts.
At the time of publication, Bitcoin's price stood at $47,479 after dropping from its all-time high at $49,000. On the daily chart, BTC showed a gain of 5%. On the weekly and monthly chart, BTC is registering gains of 29.1% and 40.1% respectively with a market cap that stands at $885 billion. This figure also hit a new record yesterday when it reached $900 billion for the first time in its history.
Trader Michaël van de Poppe has made a bullish and bearish case based on the Fibonacci extension (1.6) that has formed on the daily chart for the Bitcoin price. In the first of these scenarios, Bitcoin finds support at the critical $43,000 level and must hold above that mark to rise to $50,000. After that, BTC's price could head toward $63,000, but van de Poppe clarified that "that is not currently the case" yet.
In the bearish scenario, Bitcoin loses the critical level referred to and drops to $37,000. As a result, the entire market could suffer a large correction. If BTC's price reaches the high range of $30,000, the trader sees a good opportunity to buy the dip. In either scenario, BTC continues its rally in the medium term. The trader is basing this prediction on how Bitcoin has performed historically almost 1-year after its Halvings.
Trader Josh Rager stated that Bitcoin is currently seeing a consolidation phase. If the cryptocurrency manages to rise above $48,200, it could break resistance at $50,000. This would allow the cryptocurrency to gain more institutional attention for a possible extension of the rally, according to Rager:
After running up 10% Bitcoin is taking a consolidation here on lower time frames. Watching $48,200 as the level to break above before an eventual target of $50k+. A close above $50k would get a lot more eyes and attention on Bitcoin from those on the sidelines
On the other hand, trader Josh Olszewicz stated that Bitcoin is close to reaching its two-year MA multiplier upper resistance. This stands at $56,000. Therefore, the trader believes that Bitcoin could move as it did in 2017, surge to that resistance, consolidate in the mid-range and continue its rally:
BTC quickly approaching the two-year MA multiplier upper resistance, currently at $56k ideally, we tap somewhere near $56k, slow down a bit, reconsolidate at the midline, then make the move past the resistance (ala 2017).
Data from the firm Glassnode could serve as an indication of how far the bitcoin price will rise in the current bull cycle. According to the firm, Bitcoin rose 135% in just under 30 days during the 2017 bull market, when the market cap to thermal capital metric was at its current level. If Bitcoin's price follows a similar trajectory, Bitcoin could reach around $110,000, as the chart below shows.
Bitcoin breaks record on fundamentals
Glassnode also recorded new highs in several fundamentals and on-chain data for the cryptocurrency, supporting the bullish thesis. The number of BTC addresses with a profit reached a 1-month high of 99.429%. In addition, the number of addresses with non-zero balance increased to a high of 34,885,225.
📈 #Bitcoin $BTC Number of Non-Zero Addresses just reached an ATH of 34,885,225

View metric:https://t.co/VtoChZbLsa pic.twitter.com/M7bRnTeoBa

— glassnode alerts (@glassnodealerts) February 12, 2021
The mining sector is posting good gains with the net flow volume at a 2-year high with $544 million. Miners have earned $4 million in an hour and processed more than $1 billion in transaction volume to hit a 3-year-high, Glassnode notes.
#BTC miners just made over $4 million in a single hour – the highest hourly miner revenue in Bitcoin's history so far.

Chart: https://t.co/TIffXFCIZH pic.twitter.com/PmAAmTN6j3

— glassnode (@glassnode) February 11, 2021
Perhaps, the most bullish metric is "Bitcoin Supply Last Active" which hit a one-month low of 46.06%. This reinforces the thesis that BTC could have a supply crunch as more institutions enter the market, as analyst Pentoshi concludes:
The craziest thing to me is people with a bearish view on $BTC. Guggenheim has filed to buy 500M worth of $BTC and got left on the sidelines Bc it takes months to approve. You know 1500 companies are knocking at the door. We have on chain metrics that say supply is diminishing.