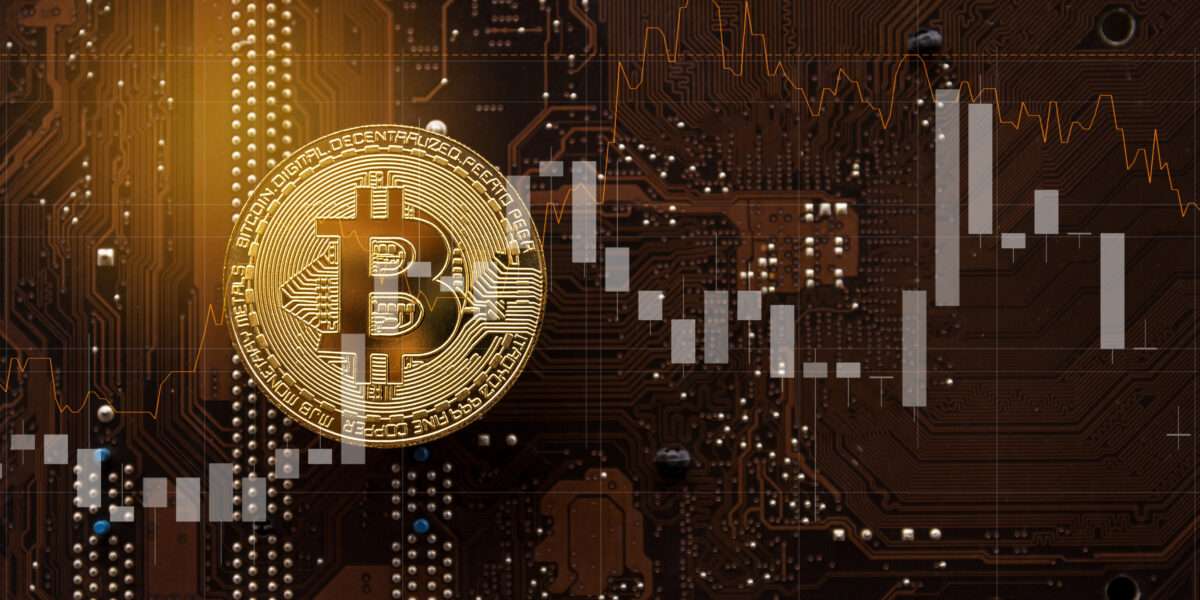 Bitcoin price shows strong recovery to $36,400 after correction to almost $30,000.
Industry experts remain bullish as Bitcoin fundamentals are strong despite correction.
---
Yesterday, the Bitcoin price experienced a correction from $42,000 to $30,000 in just a few hours, thus recording a drop of 27%. At the time of writing, however, Bitcoin had recovered to just under $36,600 and thus seems to have ended the correction, at least for the time being.
Numerous industry experts had already warned last week of a pending correction of up to 30%, so the current situation came as little surprise. Bitcoin bull Dan Held therefore pointed out to his followers on Twitter that historically, every time there has been a major upward movement, there has also been a sharp correction. He advises to simply "hodl" without suffering large losses through panic buying or selling.
Just like the last cycle, there will be several dips in this one.

HODL and you will be rewarded for your conviction. pic.twitter.com/7KcM83E2PN

— Dan Held (@danheld) January 11, 2021
Blockroot's founder and Bitcoin trader Josh Rager has bought into Bitcoin at $31,350, as well as Ethereum at $900, as Bitcoin macro data continues to point to an upward move. Nevertheless, only the next few days will show whether the bottom has already been reached with this correction or whether a further downward movement will follow. Overall, however, Rager is strongly bullish on Bitcoin and the crypto market.
Grabbed some $BTC at $31,150 and $ETH at $970

Not the exact bottom but you don't need to catch the very bottom to be profitable

Will continue to watch price action to see if this is short term bounce or if that was the bottom

— Josh Rager 📈 (@Josh_Rager) January 11, 2021
"yTedd" describes that Bitcoin is unpredictable and a supposed big correction can be over within a few hours and Bitcoin directly targets the $40,000 mark again. He advises to never panic sell and always keep a cool head. In his opinion, the macro data continues to be strongly bullish, so Bitcoin could continue to rise in the coming days.
Sentiment went from doom to moon within a few hours.

God i love this space.

— yTedd (@TeddyCleps) January 11, 2021
According to "il Capo Of Crypto", Bitcoin has bottomed at the $30,450 level and as of now will try to rise above the $40,000 mark again. Nevertheless, he points out in further tweets that a sideways movement could follow in the next few days before the brilliant upward trend of the last few days is continued.
Bottom is in.

— il Capo Of Crypto (@CryptoCapo_) January 11, 2021
Despite the fact that numerous experts have already called the bottom, veteran Bitcoin bull "Jonny Moe" expresses skepticism, stating that in the last bull cycle in 2017, it took a few weeks to actually be sure if Bitcoin had really reached its local bottom.
I am immediately skeptical of any account that has just raced to be the first to scream BOTTOM!!!! Bounce? Absolutely. Bottom? Could be. I would prefer to wait a week or two and see how the bounce develops.
A new record day for bitcoin
Yesterday, January 11, will go down in the history books as a record day for Bitcoin. Despite the fact that Coinbase as well as other major exchanges experienced technical bottlenecks yesterday, numerous exchanges posted new records in trading volume. Coinbase reached a record trading volume of $9.56 billion yesterday, which was larger than the entire first quarter of 2019.
Coinbase recorded record daily volume yesterday of $9.56 billion. Just to illustrate how crazy that amount is, that's more than the total volume for Q1 2019. Also larger than the total volume for January last year. pic.twitter.com/UvlJULyWmh

— Larry Cermak 🟨 (@lawmaster) January 12, 2021
Bitcoin's spot, options and futures markets also recorded new all-time highs yesterday, according to data analytics firm Skew, clearly showing how much development and adaptation has progressed.
#bitcoin spot, futures and options record volume sessions yesterday pic.twitter.com/k4GxpYFHMq

— skew (@skewdotcom) January 12, 2021