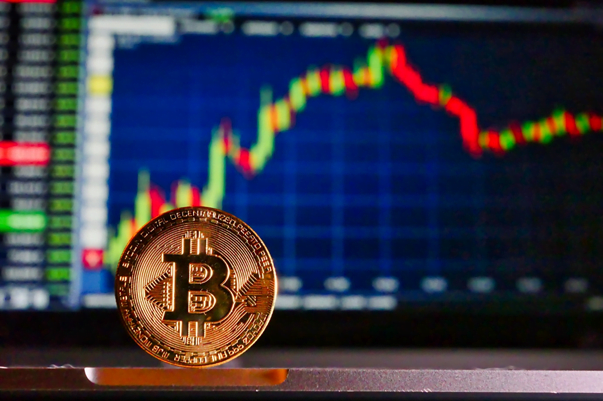 Bitcoin reached a new historic all-time high of $24,295.
Analyst Willy Woo predicts a possible price increase up to one million USD.
---
The entry of institutional investors into the crypto market and the accompanying rise in adoption have propelled Bitcoin to a new all-time high of $24,295. However, at the time of writing, the Bitcoin price experienced a setback and fell to $22,600. Market capitalization stood at $423 billion, with Bitcoin dominance rising to 66.3 percent.
Based on the recent developments, prominent on-chain analyst Willy Woo describes that Bitcoin is drawing strong bullish fundamentals and in his opinion, a price increase up to one million USD is within the realm of possibility. Woo states that a price target of $100,000 is a rather conservative forecast at this point:
 I can say $100,000 is very conservative. I can say $200,000 is right on track, or somewhere between $100,000 and $200,000 is a very conservative sort of sweet spot… $300,000 to $1 million is actually not much of a gap, believe it or not…
Woo has identified the $50,000 level as important next resistance. If Bitcoin manages to break through this strong resistance, BTC could rise to become a multi-trillion dollar asset that takes a sizable market share from gold:
The next key mark in the sand for me is the $50,000-$55,000 Bitcoin, and that broaches us into that $1 trillion resistance level market cap. If Bitcoin becomes a trillion-dollar asset market cap, at that point, all major macro asset buckets are trillion dollars, and Bitcoin's not even in that league yet.
New data from Santiment also shows that the share of Tether Supply held on exchanges has fallen to a new 4-month low. According to Santiment, this is a bullish sign, as these developments have always been accompanied by further price increases in the past. The following chart illustrates this relationship.
Further, the number of addresses holding 1,000 Bitcoins or more has continued to rise. This shows that whales are also hodling and not currently selling holdings. In contrast, retail investors with less than 1,000 Bitcoins have realized gains in the $22,000 to $24,000 range, according to Santiment's latest data.
httpss://twitter.com/santimentfeed/status/1340794021635997696
Blockroots founder and Bitcoin trader Josh Rager pointed out over the weekend that the current bull run is different from the ones in 2016 and 2018. Back then, Bitcoin showed a 30% correction in each case after BTC was able to reach a new all-time high. At this point in time, BTC shows no tendency to start such a significant correction. Nevertheless, traders should be attentive to be able to profit from short-term price fluctuations.
Tesla and other heavyweights should buy Bitcoin according to Michael Saylor
As we reported earlier, MicroStrategy CEO Michael Saylor advises Elon Musk, CEO of Tesla, to invest some of the company's assets in Bitcoin. Bitcoin, he says, is an important store of value in times of inflationary central bank policies and also offers great profit opportunities:
If Tesla invests $1 billion in Bitcoin, they will double their money within 12 months. If they put $2 billion in, they will likely make a $10 billion profit. As an aside, anyone could do this. If you're a billionaire hedge fund guy, put a billion in Bitcoin.
Institutional heavyweights like Grayscale, PayPal, and even Square have been major contributors to the Bitcoin bull run, and thus a rising price, through their Bitcoin purchases in recent months.