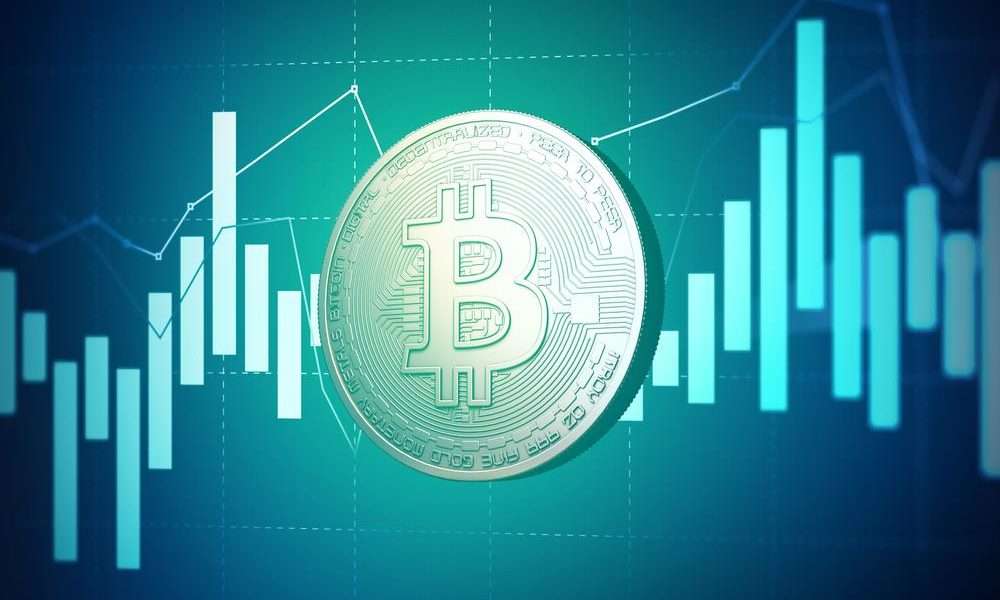 Yesterday the Bitcoin price fell by 500 USD within 30 minutes. As Crypto-Twitter suspects, some traces lead to a Bitcoin whale named "Joe007" on Bitfinex.
Presumably as a result of the whale activities, massive liquidations on BitMEX have occurred.
---
After the Bitcoin price fell below the 10,000 US dollar mark again on February 10 and then moved relatively quickly back above the psychologically important mark, there was another price crash a few hours ago. Within 30 minutes the Bitcoin price fell from 10,240 USD to 9,750 USD. As always with such strong and sudden price movements, there was an outcry within the crypto community, blaming Bitcoin Wale for this.
And the culprit was apparently found very quickly. As Jacob Canfield wrote in a tweet, there was a flash crash on the unknown Fulcrum trading exchange caused by an exploit. According to the data from Skew Analytics, BitMEX was subsequently liquidated for 90 million US dollars, which presumably significantly increased the crash of the Bitcoin price.
As speculated in the crypto community, a whale that could be responsible for the crash may have taken advantage of yesterday's low trading volume. The focus of the crypto community is the trader "Joe007", who has consistently made millions of dollars in profits on Bitfinex over the last six months. On average, Joe007 recorded a monthly profit of 6.52 million dollars in the last six months, as Jacob Canfield noted in another tweet.
Can we guess what @J0E007's February realized profit will be?

Previous monthly realized:
August – $1.46 million
September – $8.6 million
October – $2.67 million
November – $14.4 million
December – $6 million
January – $6 million
February – #1 unrealized profit at $7.5 million pic.twitter.com/EDY6f9d70y

— Jacob Canfield (@JacobCanfield) February 15, 2020
Bitfinex CTO Paolo Ardoino published the following picture from the Bitfinex ranking and commented "how to recover 10 million in 5 minutes@J0E007".
How to recover 10M in 5 minutes@J0E007 pic.twitter.com/LO9StuMTom

— Paolo Ardoino (@paoloardoino) February 15, 2020
It wouldn't be the first time that Joe007 strongly influences the crypto market through its trading maneuvers. In December 2018 he caused a stir when he placed a bet with a Dogecoin supporter. Both traders placed a bet on the Bitcoin price where Joe007's betting partner would have had to transfer 5 million DOGE to him. Joe007 was betting that the Bitcoin price would remain above 7,100 USD. Just before the betting deadline, the Bitcoin price shot up against the trend by a sudden rise, which made Joe007 win the bet. Whether Joe007 personally took care of this was hotly debated at the time.
Is the Bitcoin rally organic?
Via Twitter Joe007 wrote that the current bull market was heavily manipulated by other whales and that a withdrawal was inevitable. Throughout February he had used spoof orders to exploit the Bitcoin rally. Spoof orders are bogus buy orders placed to encourage other investors to take long positions. Joe007 said about this:
You can push the price only so long with fantom money. At some point, people would want to cash out their mad gainz only to find no one on the other side of the market. That would be the show.
Despite the crash, the mood on the crypto market seems to be more bullish than it has been for a long time. As Willy Woo recently noted, the fundamental and on-chain data of Bitcoin's rally are supporting the recent price of over $10,000.
This breakout is the real deal. Fundamental investment activity is backing this $10k breakout. pic.twitter.com/IDWmhXX2Mj

— Willy Woo (@woonomic) February 9, 2020
Currently, Bitcoin's price is showing slight signs of recovery from the crash and BTC is trading just below the USD 10,000 mark at the time of writing. Over the past 24 hours, the price has fallen by around 2.5%.
Follow us on Facebook and Twitter and don't miss any more hot news! Do you like our course overview?
Crypto News Flash does not endorse and is not responsible for or liable for any content, accuracy, quality, advertising, products, or other materials on this page. Readers should do their own research before taking any actions related to cryptocurrencies. Crypto News Flash is not responsible, directly or indirectly, for any damage or loss caused or alleged to be caused by or in connection with the use of or reliance on any content, goods, or services mentioned.