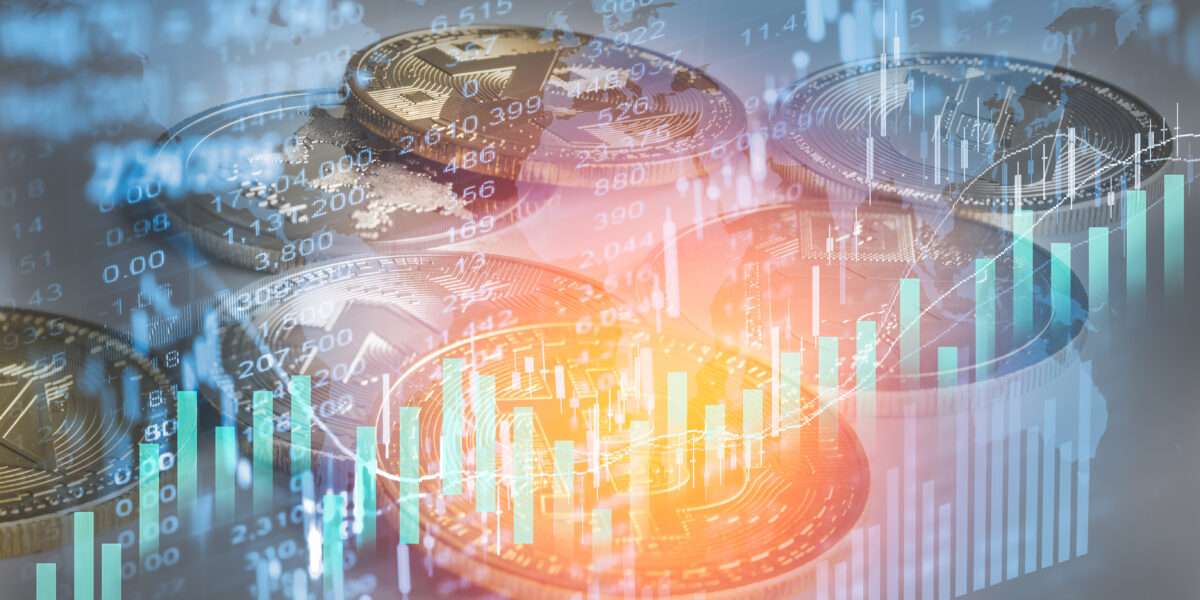 The Bitcoin price has fallen by $7,000 to $32,550.
Experts speak of the already long overdue correction, which could continue.
---
Bitcoin has gradually entered a correction after retesting the $41,400 mark, falling by almost 20%, to $32,550  in the meantime. At the time of writing, BTC has stabilized at the $34,400 level, but continues to show high volatility. The market capitalization has dropped to $621 billion.
Blockroots founder and Bitcoin trader Josh Rager does not see a "crash" in the price movement, but rather the long-awaited correction after Bitcoin climbed from $20,000 to over $41,000 in less than a month. Rager currently cites the $32,000 level as an important support level that absolutely must hold, otherwise Bitcoin could fall below $30,000. Nevertheless, he is holding his positions, as the bull run is not over yet in his opinion.
$BTC bounced but couldn't hold

We'll see how the next day goes – exited all short term alt trades (spot)

Naturally holding longer-term holds (including $BTC $ETH) – but certainly don't want to be overexposed on altcoins at the moment

— Josh Rager ? (@Josh_Rager) January 11, 2021
Other experts describe that Bitcoin could fall further and the correction could extend to 30%. According to "Big Chonis Trading", these developments are not unusual, but have occurred regularly since the former all-time high in 2017 until today. Also in his opinion, it is important that the $32,000 mark holds, otherwise Bitcoin could fall further. A correction to as low as $27,700 is possible in his opinion.
$BTC – the #bitcoin weekly and daily candle has closed …lets discuss ,,, pic.twitter.com/sCSxdb5jPS

— Big Chonis Trading? (@BigChonis) January 11, 2021
According to "Il Capo Of Crypto", Bitcoin could fall to $30,000, however, he describes the current situation as a "healthy development" that is good for the market in the long run. In his opinion, it will only become dangerous if Bitcoin falls below the important 30,000 USD mark, as some investors could then panic.
Good morning.

Pivot is 30k. I keep adding above it. If price consolidates below this level, I will start unloading.

In my opinion, this shakeout is very healthy. Bull market will continue soon.

— il Capo Of Crypto (@CryptoCapo_) January 11, 2021
Bitcoin trader "SalsaTekila" has sold Bitcoin at the level of $40,800 and will now invest mainly in altcoins, as he believes the correction in Bitcoin is not over yet. In his opinion, the market was overheated and has now "shaken out some weak hands." However, in the long run, Bitcoin will continue to rise as macro data remains bullish.
Tomorrow I'll send my remaining satoshis on altcoin platforms and 'punt' into some highly potent scams in hope we repeat something similar to January 2018. If you think bitcoin is topped, it's probably a better bet for the coming weeks to long strong ALT/BTC pairs than short BTC.
"Cantering Clark" cautions his followers not to let emotions get the best of them, as the current situation is tempting to sell Bitcoin at relatively low levels. He says it is always important to keep a cool head and trade only when the signals really suggest it. In his opinion, Bitcoin could correct by another 10% and even fall below the $30,000 mark.
Now expect a week of FUD in the media. https://t.co/IcoS0eQt5O

— Cantering Clark (@CanteringClark) January 11, 2021
Analyst: Miners create selling pressure on Bitcoin
Meanwhile, analyst "Ki Young Ju" states that miners are behind the supposed correction and "created strong selling pressure on Bitcoin."
Miner Position Index looks enough to make a local top. They're selling BTC. I'm going to punt a small short to scalp BTC in this short-term bearish market.