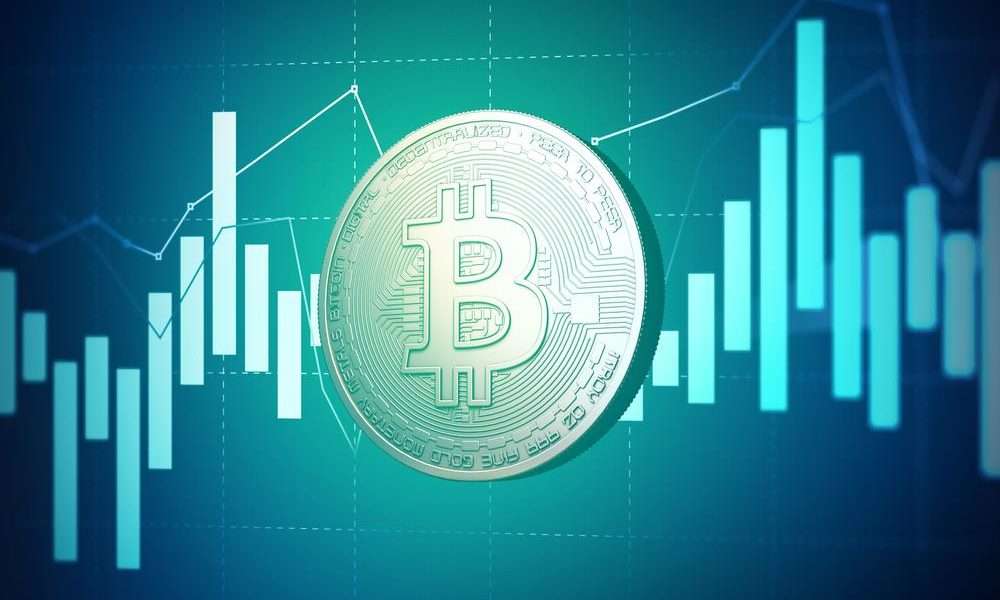 The Bitcoin price continues to trend sideways and is trapped in a price range between $8,900 and $9,300.
Some analysts expect a massive price movement in the coming days as volatility has dropped to a historic low.
---
Bitcoin's volatility has dropped to a year low, so many traders and analysts are waiting impatiently for a major price move. For several weeks, the Bitcoin price has been caught in a sideways trend channel between $8,900 and US$D 9,300. Within the last 24 hours Bitcoin has recorded a plus of 0.34% to a price of $9,194.73. The market capitalization has risen slightly to $169 billion.
As some analysts reported last week, Bitcoin must show a massive price movement in the coming days as Bitcoin faces an important point. "Big Chonis Trading" describes that Bitcoin showed a similar chart pattern in November 2018, immediately followed by a massive downward movement. He explains that now a correction is not necessarily to follow, but Bitcoin must define a new trend, up or down.
$BTC – It was Nov. '18 and the Daily BB's had not been that tight in years…In the days that followed #bitcoin would fall 50%

We are once again at the same pinch, the first daily close outside either band should define the dominant trend direction pic.twitter.com/ZCiHt6nSwz

— Big Chonis Trading? (@BigChonis) July 19, 2020
The experienced trader "CryptoBIRB" describes that Bitcoin shows no clear price movements and therefore he is waiting for a massive correction or restart of a rally. The chart he shares clearly shows that Bitcoin's volatility has been at a low since the beginning of the year. In the past, such a development was often followed by a large price movement.
Fasten your $BTC seat belt pic.twitter.com/r9R6lcENjy

— CRYPTO₿IRB (@crypto_birb) July 19, 2020
The experienced Bitcoin trader "Teddy" explains on Twitter that Bitcoin continues to operate within a narrow price range and that he too expects a large price movement in the coming days. He points out to his followers that they should work with the right stop-loss settings in order not to be negatively surprised by a major correction.
Starting to get real boring ?

Broke out 14 days ago and ranged ever since – please crypto gods give us some mad volatility.$BTC pic.twitter.com/QZO4RBkt35

— Teddy (@TeddyCleps) July 19, 2020
Josh Rager is currently focusing on promising altcoins like Chainlink, as Bitcoin does not offer a good setup at the moment. The LINK price has increased by more than 90% in the last 30 days, showing the largest price increase among the 20 largest cryptocurrencies worldwide. According to Rager, it would be bullish for LINK if the price could close above the $8.12 on the daily chart, as a new support would then be established.
Want to see it reclaim $8.12 and move back on up from there

Holding support quite well so far

Would leverage trade long on LINK if it can reclaim this area

Chart via https://t.co/G53YTHoQMV pic.twitter.com/qYQSV145QL

— Josh Rager ? (@Josh_Rager) July 19, 2020
Besides Chainlink, Cardano and VeChain are the big winners of the last days and weeks. Cardano is on its way to perform the Shelley Hard Fork on July 29, 2020. Cardano also plans to introduce an ERC20 converter and cross-chain communication with other blockchains by the end of the year.
Interest of institutional investors in Bitcoin and Ethereum at record levels
The world's largest crypto-fund manager, Grayscale, is currently buying more Bitcoins than are currently mined. The following graph shows that after the halving in May, more Bitcoins have been put into the BTC Trust than have been produced by Miner.
The crypto stock exchange LMAX Digital also announced that the trading volume for Bitcoin and Ethereum among institutional investors has increased by more than 165%, reaching a new all-time high. As a result, the trading volume has risen to $75 billion in the last 10 months. These developments show that the demand among institutional investors for cryptocurrencies is increasing. In the long term, this could result in new capital flowing into the market.