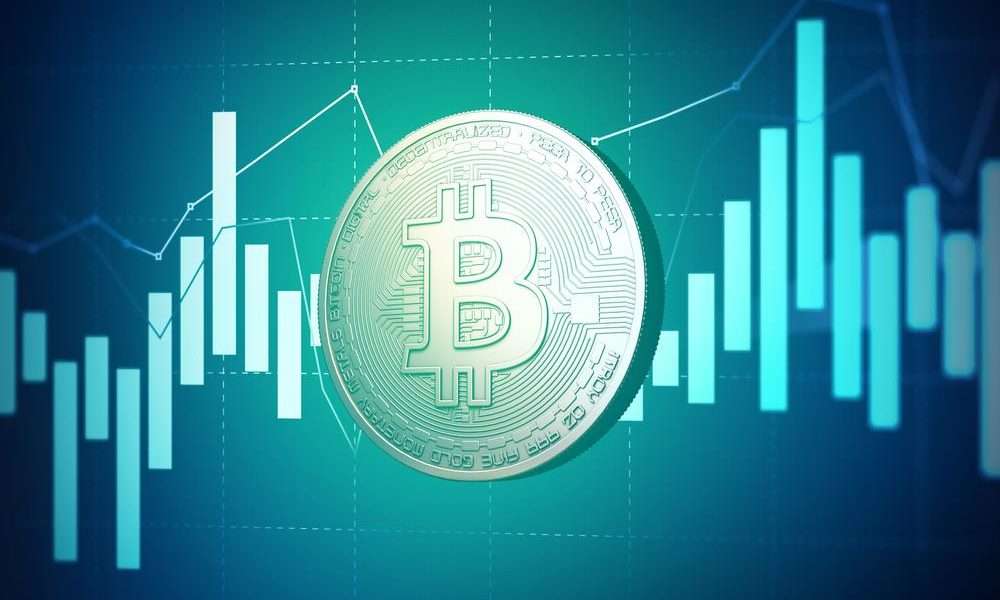 Bitcoin has been moving sideways for several days within a price range between $9,400 and $9,700.
Analysts continue to be bullish as Bitcoin closed above the important $9,360 mark on the monthly chart.
The Altcoin market around Ethereum follows Bitcoin and is also tending sideways.
---
After Bitcoin rose from $8,800 to $9,400 on May 27th, the Bitcoin price has been caught in a price range between $9,400 and $9,600. There is strong resistance along the $9,700 mark, which Bitcoin has not been able to overcome for several days. At the time of writing, Bitcoin has fallen by 0.35% in the last 24 hours, to a price of $9,536.74. The market capitalization remains at just under $175 billion.
Popular trader Josh Rager describes on Twitter that Bitcoin experienced a strong month in which the price broke through several strong resistances. According to Rager, a similar development could be observed in January of this year, when a 2-month downtrend followed, which ended in March with a price crash to $3,700.
Rager argues that Bitcoin must close above the $10,173 level on the weekly chart in order for the current trend to be bullish and continue. Bitcoin would thus draw a new local higher high.
$BTC Monthly Close

Great month for Bitcoin, as it broke above previous resistance and while this would typically be bullish – this happened in Jan followed by two-month downtrend

Want to see buyers continue to push above $10,173 on a weekly close for a higher-high on the trend pic.twitter.com/J8WcsZH16I

— Josh Rager 📈 (@Josh_Rager) June 1, 2020
"Big Chonis Trading" states that the Bitcoin CME Futures are currently trading $100 above the spot price of Bitcoin, thus sending a bullish signal. According to the trader, the larger this spread is, the more bullish the Bitcoin market will be until this constellation turns around. The CME Bitcoin Futures price is currently trading at $9,640.
$BTC– (CME) futures trading almost $100 above spot #bitcoin price , that's very bullish , the wider the spread the more bullish the market until it flips… pic.twitter.com/1jkl7UXQAO

— Big Chonis Trading😷 (@BigChonis) June 1, 2020
Another anonymous trader "Byzantine General" shared a chart with his community that shows that Bitcoin could initially fall to the $9,200 level, and then start a new uptrend towards the $10,000 mark. This is a possible scenario, but the trader emphasizes that Bitcoin must first confirm a clear trend in the next step before one can speak of a new rally or uptrend.
I could also see this happen.$BTC pic.twitter.com/EDvNlntcPS

— Byzantine General (@ByzGeneral) May 31, 2020
Bitcoin Trader "Cold Blooded Schiller" describes that Bitcoin has not shown a monthly closing above the $ 9,360 mark in the last 12 months, until a few hours ago. Bitcoin was able to close the month's chart with a closing price of just under $9,550. According to him and numerous other analysts, Bitcoin thus laid the foundation for a further upward trend. The trader says:
We've not had a Monthly close above 9360 in nearly 12 months. Rejections from this level have led to tests of $6k and eventually $3k.
The Altcoin market around Ethereum currently shows a strong correlation with the price development of Bitcoin. Within the last 24 hours, Ethereum shows a plus of 0.12% to a price of $238.22. XRP shows a price increase of 0.96 % to a price of $0.20. Tether (USDT) continues to rank third among the largest cryptocurrencies by market capital.
Report: Bitcoin will never become digital gold
A new report from the Federal Reserve of Kansas City describes that Bitcoin has never met the factors that make the digital asset a "stable anchor", like gold, in the last 10 years. According to the report, Bitcoin behaves like a risky asset and less like a "safe haven":
Overall, our results suggest that the 10-year Treasury has generally exhibited safe-haven behavior, gold has occasionally exhibited safe-haven behavior, and Bitcoin has never exhibited safe-haven behavior since its introduction. Moreover, the introduction of Bitcoin does not appear to have materially changed the safe-haven properties of government bonds or gold. Instead, Bitcoin at times appears to have behaved more like a risk asset than a safe haven.
Our top recommendation: Buy Bitcoin, Ethereum, XRP and Cardano from eToro
Broker
dd
trgegr

✔️ Buy 15 cryptocurrencies
✔️ Bitcoin CFD with leverage
✔️ Insurance up to €20.000
✔️ PayPal, SEPA, credit card
**= Risk warning: 62% of retail CFD accounts lose money when trading CFDs from this provider.
Last updated on