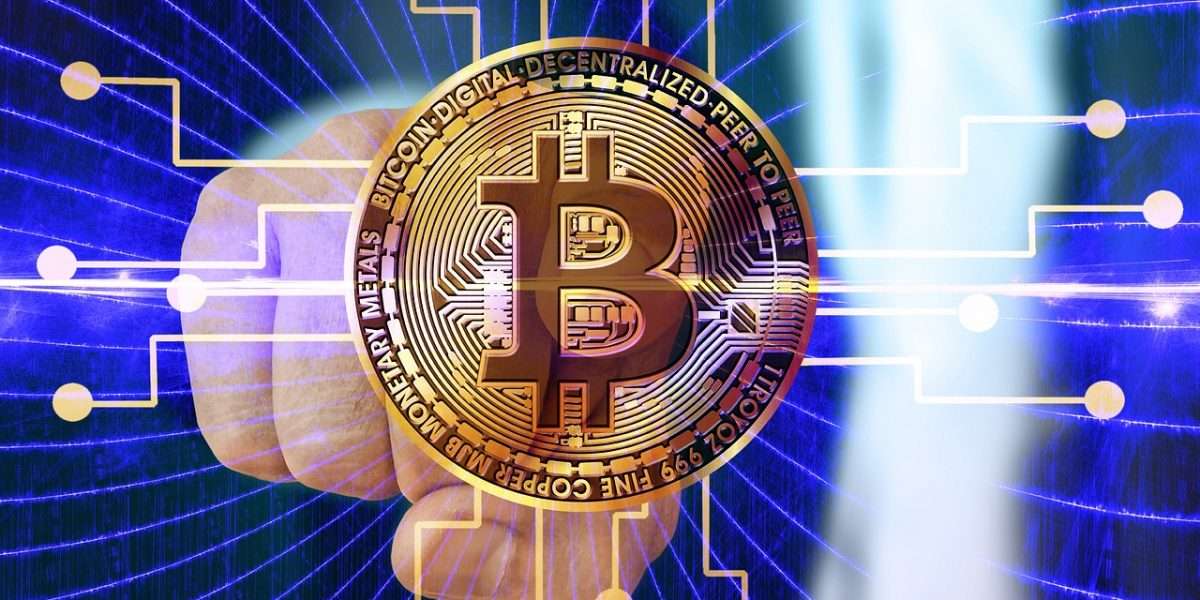 Bitcoin has dipped yet again and is trading below $47,000 at press time after a 5 percent drop in the past day.
While December is setting up to be its worst month since May, most technical indicators are bullish, including wallet addresses with a non-zero balance.
---
While the world celebrates the holidays and the end of a bountiful year, Bitcoin has a totally different tale. The cryptocurrency is on the red once again today, losing close to 5 percent to trade below $47,000. If the trend holds, December will end up being Bitcoin's worst month since May.
At press time, BTC is trading at $46,900, down by 4.78 percent in the past day. Its market capitalization has also dropped below $1 trillion to now stand at $887 billion.
December is shaping up to be a bad end to what has been a great year for Bitcoin. The cryptocurrency started the month trading at over $58,500. At its current price, it's down by 19 percent this month. This is the worst drop since May when BTC fell off a cliff after setting a then-all-time high at over $64,000.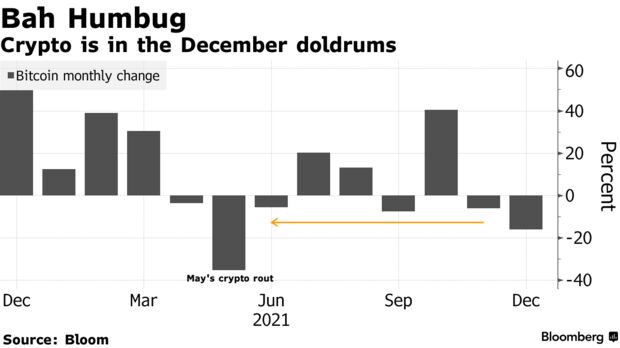 Strategists believe that this is a temporary end-year uncertainty that Bitcoin will easily get over. Jeffrey Halley, a senior market analyst at OANDA commented:
I suspect year-end book squaring into thin market conditions exaggerated the range. There is nothing to suggest that Bitcoin's recent $45,000 to $52,000 is under threat.
Mati Greenspan, a renowned cryptocurrency analyst formerly at eToro concurs. Mati, who now heads his own money management firm known as Quantum Economics remarked, "I'm going to go out on a limb though and classify this as low-volume holiday-season funk."
Fundamentals still strong as ever for Bitcoin
Despite the dropoff, Bitcoin's fundamentals are still as strong as ever. Its trading volume has ranged around $30 billion consistently, even during days when its price has dipped significantly.
And according to data from BTC analysts at On-Chain College, the number of positive addresses has been growing steadily since mid this year. In June, positive addresses (which refers to addresses whose balance is greater than zero), were around 30 million but today, they are over 40 million.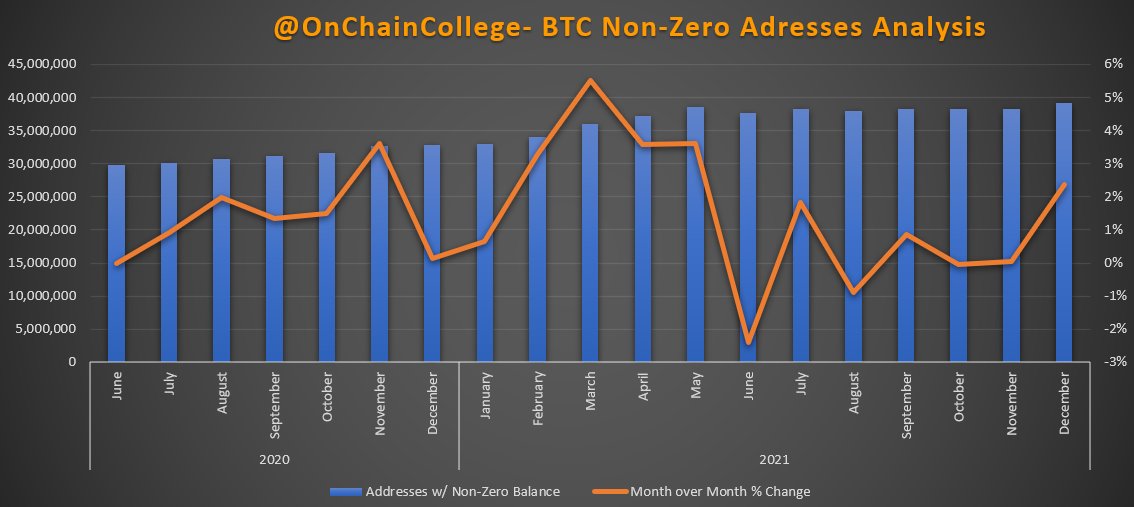 Between July and November 1, new addresses being generated were quite low. However, in November, this number shot up to 913,000 new non-zero addresses.
We saw almost 913,000 addresses added from November 1- December 1 2021.

Was this just an outlier fueled by excitement after recently hitting an ATH? Was it the start of a broader trend?

TBD- As always, I'll be monitoring this…

Data from @glassnode

— On-Chain College (@OnChainCollege) December 29, 2021
When the number of positive addresses goes up, it indicates that new investors are joining the BTC ecosystem and that existing investors are adding to their positions. When the number goes down, it indicates that investors are selling off their BTC. This is usually followed by a downward spiral in the Bitcoin price.
There are some worrying indicators as well, however. The biggest is the continued BTC inflow into exchanges. This usually means that investors are looking to cash out and is usually followed by a price dip. In contrast, Ethereum outflows are on a high, signaling that investors have more confidence in the leading altcoin than they do with Bitcoin
Also Read: Arcane research predicts Bitcoin (BTC) will outperform S&P 500 next year