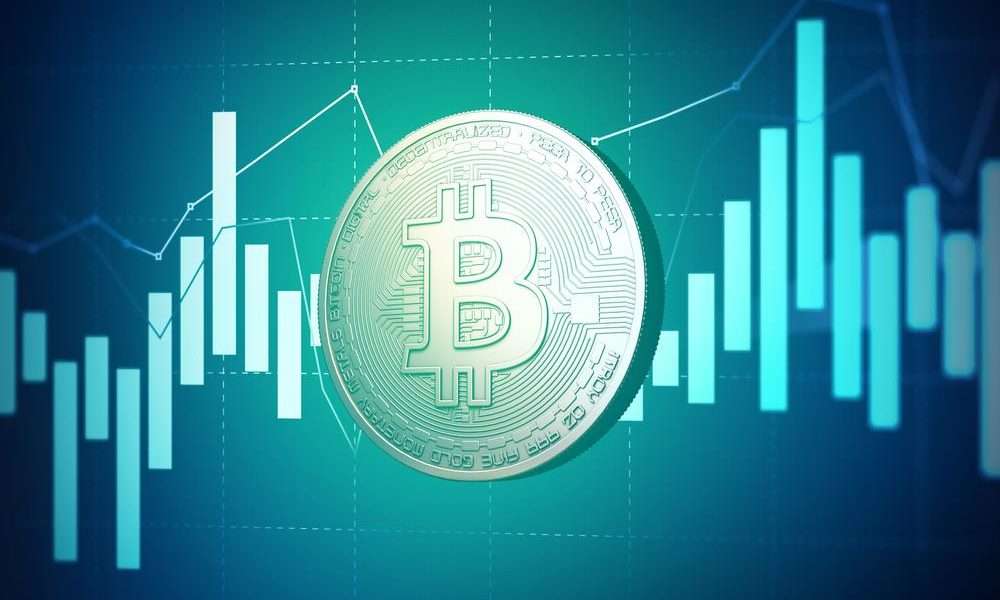 Bitcoin yesterday again bounced off the strong resistance along the $19,888 mark and was unable to reach a new all-time high.
Experts in the industry are nevertheless optimistic and expect a new all-time high in the coming days.
---
After a strong bull run by Bitcoin in recent weeks, BTC yesterday again bounced off the former all-time high and strong resistance at $19,888. A brief correction followed, with Bitcoin falling to $18,000, but recovering to $18,866 at the time of writing. Within the last 24 hours, the Bitcoin price has fallen 2.73%. The market capitalization stands at $349.63 billion.
The underlying sentiment remains bullish despite the correction. Analyst Josh Rager said on Twitter that Bitcoin has the potential to hit the $20,000 mark again in the coming days. It is important for Rager that Bitcoin closes above the $18,100 mark on the daily chart so that this level can be established as a new support.
httpss://twitter.com/Josh_Rager/status/1334023285063954432
Trader "HornHairs" also predicts that Bitcoin will soon reach a new all-time high. In his opinion, the fundamental fundamentals suggest that some whales have taken profits, but the long-term trend is towards a new all-time high. Nevertheless, traders should be cautious as a correction to as much as $17,000 is possible.
httpss://twitter.com/CryptoHornHairs/status/1333794098675814415
"Il Capo fo Crypto" points out on Twitter that many whales on Coinbase accumulate their positions and therefore caution is advised. Nevertheless, he thinks that the correction is over, which is why he himself has bought more BTC. If another correction follows, he will increase his position again.
httpss://twitter.com/CryptoCapo_/status/1333850061185445894
On BitMEX some long positions were liquidated last night. Bitcoin analyst and trader "SalsaTekila" explained to his followers that big whales use this opportunity to make short-term profits and place "fake sell orders", only to immediately re-enter the BTC at a lower price. Thus the "weak hands" are shaken out of the market, while the big whales profit from the current uncertainty:
Dear noobs, Bitcoin is NOT naturally going down. It is being pushed down via whales placing spoofy sell orders on exchanges to make noobs and risk managers sell to "buy back lower". They are stealing your bags and will make you buy back at a higher price.
The trader "Jonny Moe" warns of another correction towards the $14,000 mark before Bitcoin can continue its upward trend. According to his analysis, the 4h chart shows a trend comparable to a 35% correction in 2016. At that time a strong correction occurred before Bitcoin could find new buyers and reach the all-time high at that time.
httpss://twitter.com/JonnyMoeTrades/status/1333873849998438401
Institutional investors drive Bitcoin price
Institutional interest remains a long-term bullish factor. Nasdaq giant MicroStrategy purchased more than $425 million worth of Bitcoin in September to maintain BTC as a long-term reserve currency. Shortly thereafter, Square, managed by Jack Dorsey, followed suit and invested just under 1% of the company's assets, i.e. almost $50 million in Bitcoin.
The largest investor, however, is the financial giant Grayscale Investments, which, according to the last quarterly report, bought more than 77% of all newly mined Bitcoin with its Grayscale Bitcoin Trust. Most recently, Guggenheim Funds Trust also indicated that it intends to invest in Bitcoin. The company manages more than $295 billion in assets, making it the largest BTC investor to date in Bitcoin's recent history.