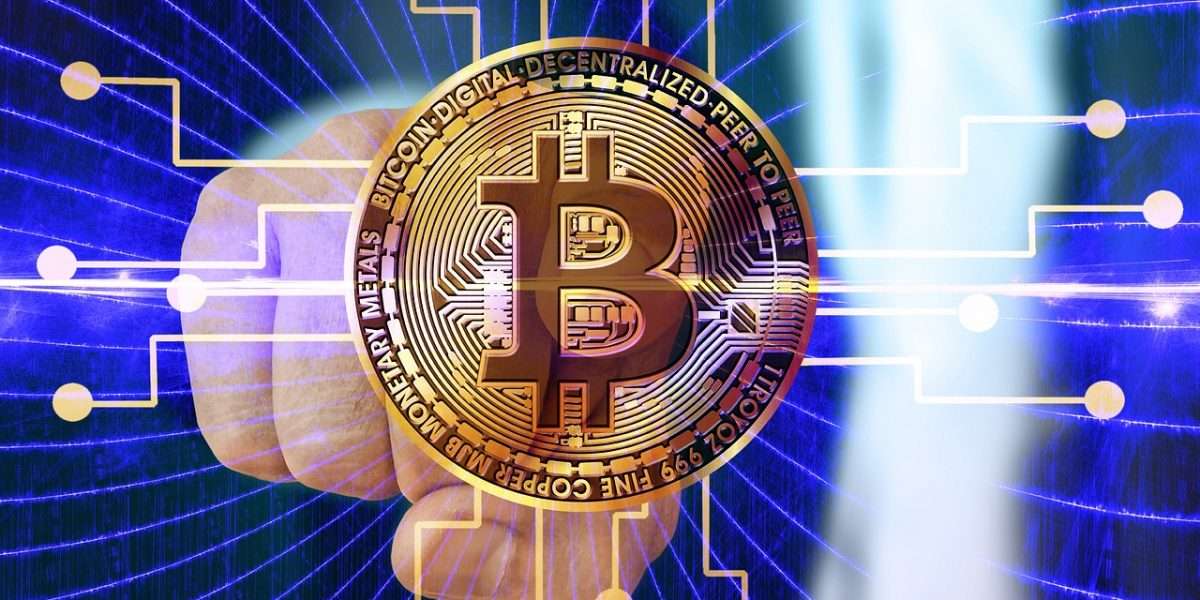 Bitcoin has hit $61,000 once again after a Wednesday dip that saw it trade below $59,000.
Bitcoin has gained over $2,500 in the past day as experts fail to find consensus on whether it will hit $100,000 this year or in a few years.
---
After rallying to record highs a week ago just shy of $67,000, Bitcoin cooled off on Wednesday, dropping below $59,000 for the first time in two weeks. BTC has, however, recovered and is now trading over $61,000, with analysts warning that this volatility is unlikely to fade off in the near future.
At press time, BTC is trading at $61,215, having gained 3.3 percent in the past 24 hours. At $40.3 billion, the trading volume dropped by about 8 percent as market dominance gained slightly to now stand at 44.62 percent. Bitcoin's market cap now stands at $1.15 trillion.
A lot had been made of the drop. Many attributed it to a cooling down of the ETF debut push. After a long wait, a BTC ETF started trading recently, sparking the rise to the new all-time high price.
Read More: ProShares Bitcoin ETF registers record trading volumes on debut, BTC price crosses $64,000
However, BTC is showing that it can consolidate its gains with the latest comeback to $61,000.
Antoni Trenchev, the managing partner and co-founder at cryptocurrency lending giant Nexo observed:
I'm not surprised Bitcoin hit a wall at $67,000, having passed the April high, given the speed of the move from $30,000 in July. Bitcoin needs to cool off before it embarks on its next leg up.
Others blamed the high leverage in the Bitcoin market. Jonathan Cheesman, the head of OTC and institutional sales at derivatives exchange FTX pointed out, "The market has been leveraged long for a few weeks, so there has been that overhang in positioning."
According to Bybt data, over $700 million worth of long cryptocurrency positions was liquidated on Wednesday, the highest since September 20. In the past 24 hours, the number stood at $264 million.
When $100,000?
The latest surge to a new all-time high just short of $67,000 has reignited an age-old question – when is BTC hitting $100,000?
Many had predicted this milestone by the end of 2021. Some have reconsidered after recent events, while others have held onto their convictions.
Among those that don't expect Bitcoin to hit this landmark is Gavin Smith, the CEO of Panxora, a cryptocurrency investment consortium. Speaking to CNN, Smith expressed a belief that BTC is indeed heading to $100,000, but it wouldn't be this year.
We do expect bitcoin to hit $100,000 in the future — but not this year, as we expect volatility to continue into early 2022. Bitcoin is still an emerging asset class subject to very high volatility and investors should approach it with caution. Care should be taken and any investment should be considered speculative.
Mark Yusko, a Bitcoin bull and the founder of Morgan Creek Capital, is also skeptical that BTC can shoot up to $100,000 this year. He believes there will be a pullback as there has been a very high level of optimism in the market.
"A pause that refreshes given how overbought we are right now wouldn't surprise me. There is some risk of the buy the rumor, sell the news," he pointed out.
Graham Jenkin, the CEO of the digital asset trading platform CoinList is more optimistic. "Most of the folks at CoinList will bet that we're at $100,000 by the end of the year," he claimed.