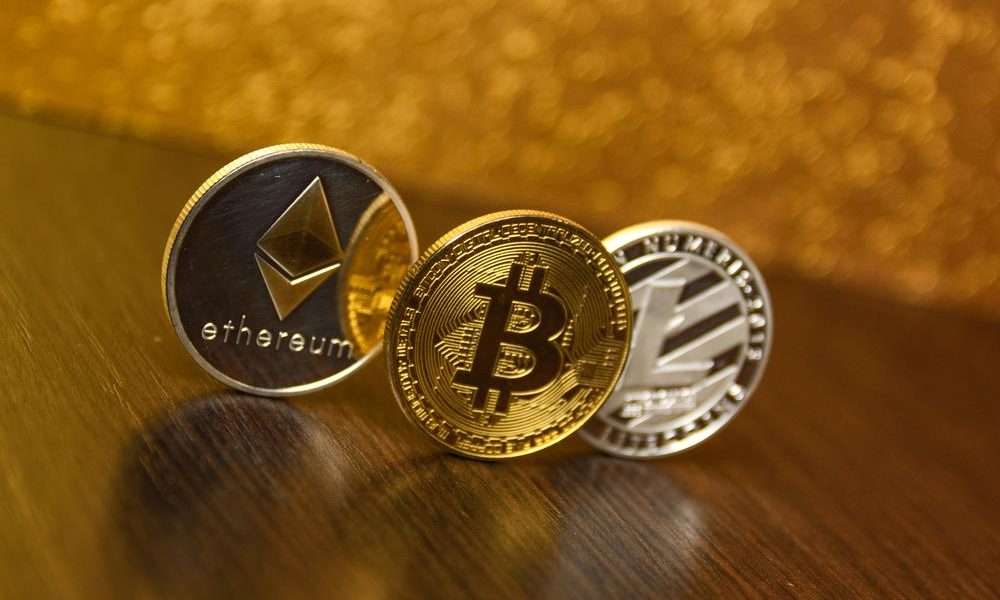 Bitcoin, Ethereum and Bitcoin Cash have fallen sharply within the last hour after the recovery of the last 7 days.
Bitcoin whales have moved more than 250,000 BTC in several transactions of 50,000 BTC each from unknown wallets.
---
Bitcoin has fallen by more than $300 in the last hour (6:10 GMT), from $7,200 to an interim $6,900, down 4.04% in the last 24 hours. The last targeted resistance along the $7,500 mark could not be broken after three tests, so that a short-term correction is now following, which could however be catalysed by whales.
Experienced Bitcoin trader and Blockroots founder Josh Rager describes that it is too early to determine whether Bitcoin and the Altcoins have found their ground. In his opinion, the United States of America is at the beginning of a deepening recession, which could result in rising unemployment and possibly a further crash of the crypto market.
And with over 16 million currently claiming unemployment the last three weeks in the US plus a global pandemic without a vaccine

It's quite safe to say we're at the beginning of a recessionhttps://t.co/TZVbUFo9Ys

— Josh Rager 📈 (@Josh_Rager) April 9, 2020
Are Bitcoin whales to blame?
In the last few days, the data analysis service Whale Alert has detected several transactions involving large amounts of Bitcoin. Only yesterday, 49,342 BTC worth $361 million were transferred by an unknown wallet. Attentive users have observed a total of 6 of these transactions, with a similar volume. The Bitcoins were sent through different wallets, so it is not clear what strategy the owner is following.
I've seen at least 6 of these transactions in like 48 hours. All for around the same amount, about 49,599#btc/$360B odd is US fiat…. who the fuck is transferring these hectic amounts of #btc???

— WaHoo (@MrNorseman) April 9, 2020
Arthur Hayes, founder of BitMEX, describes that Bitcoin continues to be very volatile and could test the $3,000 mark again. However, he still sticks to his forecast that BTC could reach the $20,000 mark by the end of the year. Central banks around the world are pumping massive amounts of money into the market, so inflation will rise and exactly two assets will benefit, Bitcoin and gold:
Everyone knows the shift is upon us, that is why central bankers and politicians will throw all of their tools at this problem. And I will reiterate, that is inflationary because more fiat money will chase a flat to declining supply of real goods and labour. There are only two things to own during the transition to whatever the new system is and that is gold and bitcoin.
Furthermore, a well-known crypto analyst has predicted that the stochastic indicator will indicate that Bitcoin will fall in the next few days. The Stochastic Indicator is a technical analysis tool used in chart analysis to measure the strength and dynamics of a trend. According to the analyst, this indicator has been true in 86% of cases in the past, including when Bitcoin reached its all-time high of $20,000.
ℙ𝕣𝕒𝕚𝕤𝕖 𝕥𝕙𝕖 𝕊𝕥𝕠𝕔𝕙

Since 2017's top, daily Stoch can give very good signals.

When Stoch cross up 85, 88% signals are accurate
When Stoch cross down 15, 86% signals are accurate. pic.twitter.com/bo7M3aLhNG

— Coiner-Yadox (@Yodaskk) April 9, 2020
Due to the continuing high correlation between Bitcoin and the Altcoins, the latter follow the recent downward trend. Within the last 24 hours, Ethereum recorded a minus of almost 5% to a price of $161.05. Within the top 10 crypt currencies, Bitcoin Cash (- 8.71 %) was hit hardest with a price drop to $240.12 and Bitcoin SV (- 10.30 %) to USD 192.42.
Central banks worldwide pump trillions into the market
As the corona epidemic continues, central banks around the world are pumping billions into the market to stimulate the collapsing economy. As part of this, multiple billionaire Mike Novogratz said that he will pull out of Bitcoin if the price does not double within the next 6 months:
I am seeing investors I never saw before, hedge fund investors, high-net-worth investors getting into Bitcoin for the first time. If it doesn't go all out by the end of the year, I think I might just hang my spurs. Because if it doesn't go up now, you know, I'm not sure when it will…
Follow us on Facebook and Twitter and don't miss any hot news anymore! Do you like our price indices?