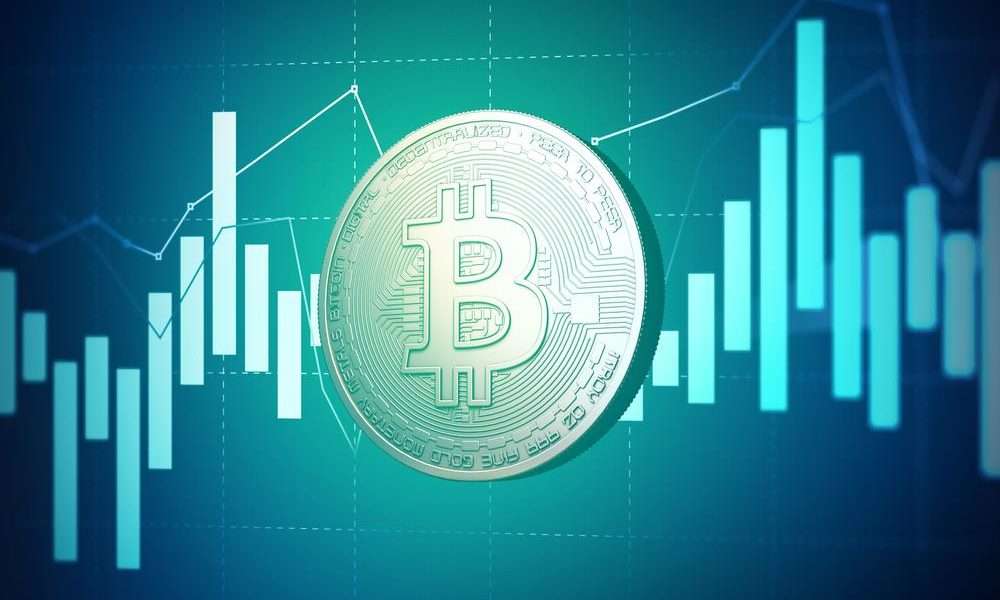 The Bitcoin price is stabilizing along the $10,000 mark and could soon start a new upward trend, according to analysts.

Bitcoin opponent Peter Schiff admits that he was totally wrong with some price predictions about Bitcoin.
---
Bitcoin has been trending sideways for the past 24 hours and is currently having trouble attracting new buyers and building on the recent rally to the $12,000 mark. The Bitcoin price has dropped 0.18% in the last 24 hours and is trading at $10,113, with a market capitalization of $187.02 billion.
Well-known Bitcoin trader Josh Rager says that the correction over the weekend was "healthy" and necessary for Bitcoin as well as the entire crypto market, and also represents the largest price correction (21%) since March of this year. Nevertheless, Bitcoin managed to stay above the $10,000 mark, so in his opinion the price could stabilize in the next few days and then start a new upward trend.
Has been the biggest pullback for the weekly chart since March and IMO was needed

21% so far in the past three weeks and looking for the weekly to hold $10,000 for the weekly close today

If not, well…. we'll just have to take it day by day pic.twitter.com/I6EkvcJx9T

— Josh Rager ? (@Josh_Rager) September 6, 2020
Other analysts such as HornHairs share Rager's opinion and describe that Bitcoin has shown a strong development after the price fall from the "Black Thursday" on March 12, 2020 to $4,000 until today and thus a rally of 235 %. According to him, it is necessary for Bitcoin to see a correction and test the support level of $10,000. HornHairs outlines that it is a positive sign that Bitcoin was able to close above the $10,000 mark on the weekly chart.
After an entire YEAR and several attempts we finally managed to close above $10k…

Now after a bullish break in market structure on the monthly and a +235% move from the bottom we are seeing our first pullback into a retest of that level.$BTC #Bitcoin

— HornHairs ? (@CryptoHornHairs) September 6, 2020
A survey of 75 well-known futurologists conducted by the media publication Reuters showed that a majority of the respondents expect the USD to continue to depreciate. This could be a strong driver for the Bitcoin price in the coming months as investors and savers invest their assets in Bitcoin to avoid further inflationary pressures:
So they've basically slashed rates to zero, that yield differential in America over the rest of the world is compressed and that obviously helped keep the dollar at such strong levels in previous years, which is no longer the case.
Peter Schiff: 'I was wrong about Bitcoin'
Gold supporter and Bitcoin opponent Peter Schiff has admitted on Twitter that he made a mistake in some price predictions for Bitcoin. In a detailed discussion with Tyler Winklevoss Schiff admitted that he correctly predicted the price development of gold for August, but was wrong about Bitcoin. In his opinion, Bitcoin's rally to over $12,000 was strongly initiated by Grayscale:
I was right on gold, but wrong on Bitcoin. The latter did manage to get through resistance and rally up to $12K, thanks in large part to a ride on gold's coattails and a massive TV advertising buy by Grayscale.
According to Schiff, the current correction points to a new bear market for Bitcoin. The more often support is tested, the weaker this support level becomes and the probability of a further correction below the $10,000 mark increases:
By falling back to $10K Bitcoin quickly returned to a bear market.
Schiff is known in the crypto market for its rather pessimistic price predictions and has been criticized for this in the past. According to data from Skew, Bitcoin, despite the current correction, shows a return of 42.46% whereby gold only reached 27.22% (YTD). Following this data Bitcoin is still considered the new digital gold by some star investors like Michael Novogratz.