The Bitcoin price fell yesterday by almost 10% and reached a 5-month low below 7,500 US dollars.
Many experts see the reasons for the Bitcoin crash in the expiration of the CME Bitcoin futures, the Bitstamp exchange and the liquidation of long positions on BitMEX.
---
After Bitcoin flirted with an upward trend on Saturday, the BTC price fell yesterday by almost 10% within a few minutes and reached a 5-month low below 7,500 US dollars. Bitcoin is currently trading at USD 7,405 (at the time of writing), a loss of around 7%.
Led by Bitcoin, the altcoins also suffered considerable losses. They have recorded similar losses, with Ethereum falling to USD 161 (-3.3%), XRP to USD 0.27 (-5.5%), Litecoin to USD 49.04 (-6.6%) and Binance Coin to USD 16.62 (-7.7%). In total, more than USD 15 billion were withdrawn from the market within a short period of time. The total market capitalization fell from around USD 218 billion to USD 203.5 billion.
The remarkable point was that the price slump occurred within a few minutes. Bitcoin lost over 500 US dollars in value in just 15 minutes. Even though many traders expected a decisive move due to the fact that Bitcoin's price volatility dropped to a 6-month low, the crash was very sudden once again. For CNF, this is a good reason to investigate the possible causes of the crash, which we present below.
Liquidation of longs on BitMEX
With every Bitcoin crash, the first glance now goes to BitMEX. BitMEX is by far the largest exchange for Bitcoin's leverage trading and offers a leverage of 100x. BitMEX does not have to be the cause of the crash. Due to the high margin trading volume and the large leverage on the exchange, the impact is simply particularly strong especially on Bitcoin's short-term price movements.
This was also evident after yesterday's crash. After Bitcoin's fall, long positions worth over 250 million US dollars were settled. Just over an hour after Bitcoin fell over $500, the value of liquidated long positions was $211.7 million according to Datamish.
Probably the liquidation of the BitMEX long positions are not the only cause, but a link in a chain reaction.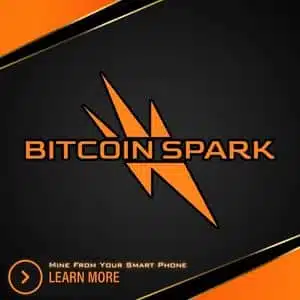 CME Bitcoin Futures
Rather, the cause could be seen in the cash-backed Bitcoin futures of the Chicago Mercantile Exchange (CME). As CNF reported yesterday, the Bitcoin futures on CME will expire tomorrow Friday. The CME futures have long been suspected of manipulating the Bitcoin price. This has now been confirmed by Christopher Giancarlo, former chairman of the U.S. Commodity Futures Trading Commission (CFTC). He explained that the Trump administration has approved the cash-based Bitcoin futures to burst the 2017 Bitcoin bubble.
According to Twitter analyst "taiwandan", the long liquidations at BitMEX were preceded by a sale of 3,600 BTC on the Bitstamp cryptocurrency exchange. Taiwandan stated that "Every bid from $7800 to $6200 wiped out in less than 15 minutes."
>> Buy Bitcoin quickly and securely with PayPal, credit card or bank transfer at eToro.
Visit Website
<<
Huuuge #BTC long liquidation on Bitmex on that huge sell-off just now which is reportedly driven by a massive sale of 3600 BTC on @Bitstamp. Some reports this could have been an algo gone wrong! Every bid from $7800 to $6200 wiped out in less than 15 minutes. pic.twitter.com/jKQj0sFhii

— taiwandan (@taiwandan) May 17, 2019
Bitstamp is one of the exchanges that determines the price of CME Bitcoin futures. The CME obtains its data from Bitstamp, Coinbase, Kraken and itBit and calculates an average price. In this respect, there are some analysts who see a connection between the sale of the 3,600 BTC to Bitstamp and the expiration of the CME Bitcoin futures.
The theory is that the Bitcoin whale could have executed the sale to trigger a crash and then benefit from its action on the CME. If the price at Bitstamp is manipulated by the whale selling a large order aimed at pushing the price down, then he is also manipulating the CME Bitcoin futures themselves. This is exactly what Arcane Research found in a recent study.
Did Mark Zuckerberg cause the crash?
Some voices in the crypto community also believe that the Bitcoin crash could have been triggered by the hearing of Facebook CEO Mark Zuckerberg in the US Congress. Similar to the traditional markets, the crypto market is strongly influenced by the media. The news that there may be fierce resistance for Facebook's Libra and thus possibly for Bitcoin, could have exacerbated the shock in the crypto market.
On October 22, US Congressman Sylvia Garcia presented a bill proposing that all stablecoins should be categorized as securities. If the law were to come into force, all stablecoins and thus all cryptocurrency exchanges which offers them would be subject to the control of the US Securities and Exchange Commission.
Best Crypto Exchange for Everyone:
Invest in Bitcoin (BTC) and 70+ cryptocurrencies and 3,000+ other assets.
0% commission on stocks – buy in bulk or just a fraction from as little as $10.
Copy top-performing traders in real time, automatically.
Regulated by financial authorities including FAC and FINRA.

2.8 Million Users
Get Started
Crypto News Flash does not endorse and is not responsible for or liable for any content, accuracy, quality, advertising, products, or other materials on this page. Readers should do their own research before taking any actions related to cryptocurrencies. Crypto News Flash is not responsible, directly or indirectly, for any damage or loss caused or alleged to be caused by or in connection with the use of or reliance on any content, goods, or services mentioned.