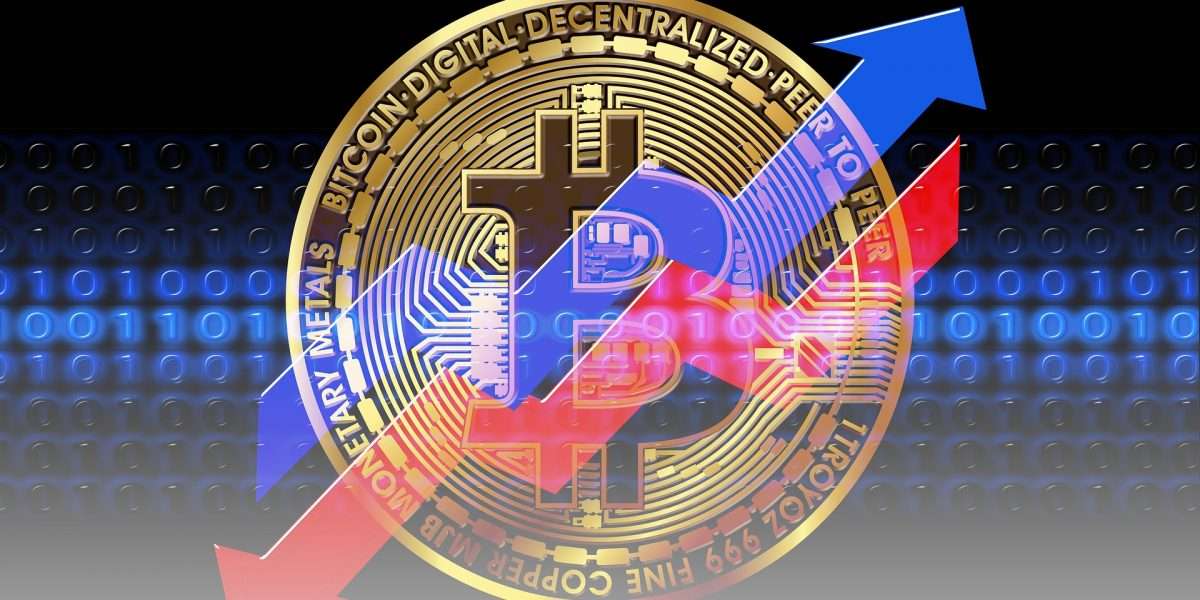 Bloomberg analysts Mike McGlone said that Bitcoin is currently available at a discount after the steep correction.
Bitcoin market sentiment remains extremely bearish with little on-chain activity suggesting the sell-side liquidity could be drying up.
---
The world's largest cryptocurrency Bitcoin (BTC) has been flirting around $20,000 levels after a brutal correction over the last two months. The global macro factors flash concerning signals and the market sentiment has turned extremely bearish.
However, Bloomberg's senior commodity strategist Mike McGlone holds a different opinion at this point. Defying the broader market sentiment, Mr. McGlone believes that Bitcoin could be on the verge of kickstarting the biggest bull run in history during the second half of 2022.
He further added that there's a growing consensus that BTC adoption will continue to rise. The Bloomberg strategist wrote:
Bitcoin could be one of the greatest bull markets in history at a relatively discounted price to start 2H. Or the crypto may be a failing experiment in the process of being made redundant, like #crudeoil. Our bias is Bitcoin adoption is more likely to continue rising.
As we are currently at the halfway point in the year, McGlone also explained the outlook for crypto assets. Many analysts believe that this could probably be the right time for accumulating Bitcoin considering there's too much bearish sentiment. The Bitcoin Fear and Greed Index shows that investors are still in a state of extreme fear.
Bitcoin Fear and Greed Index is 18 – Extreme Fear
Current price: $20,540 pic.twitter.com/p9irkEsWtS

— Bitcoin Fear and Greed Index (@BitcoinFear) July 7, 2022
Mike McGlone further went on to compare the current Bitcoin bear market to that of 2018. He said: "With the Bloomberg Galaxy Crypto Index nearing a similar drawdown as the 2018 bottom and Bitcoin's discount to its 50- and 100-week moving averages similar to past foundations, risk vs. reward is tilting toward responsive investors in 2H".
Bitcoin's on-chain metrics
Honestly, there's not much of a change in the Bitcoin on-chain metrics after the recent correction to $20,000. CryptoQuant CEO Ki Young-Ju explains that BTC on-chain data staying anemic is a single that the sell-side pressure is reducing. He wrote:
I haven't seen any significant Bitcoin on-chain activities for the past 7 days. Who knows the future but at least, the $BTC market is safe from sell-side liquidity as long as on-chain is quiet.
No one actually knows how long will the crypto bear market last. Some of the global macro indicators have been suggesting that the U.S. and Europe can be hit by a recession considering solid sure in inflation. The Federal Reserve has already announced its plans for successive rate hikes.
Mike McGlone compares the current state of crypto akin to the internet bubble of the 2000s. He added: "A common theme in cryptos is to embrace the bear and build a better financial system, notably from the institutional and longer-term focused, akin to 2000-02's bursting internet bubble. Purging the excesses was the state of all risk assets in 1H".
Related: Bloomberg's top analyst says Bitcoin will become more valuable than Crude Oil before this decade is over