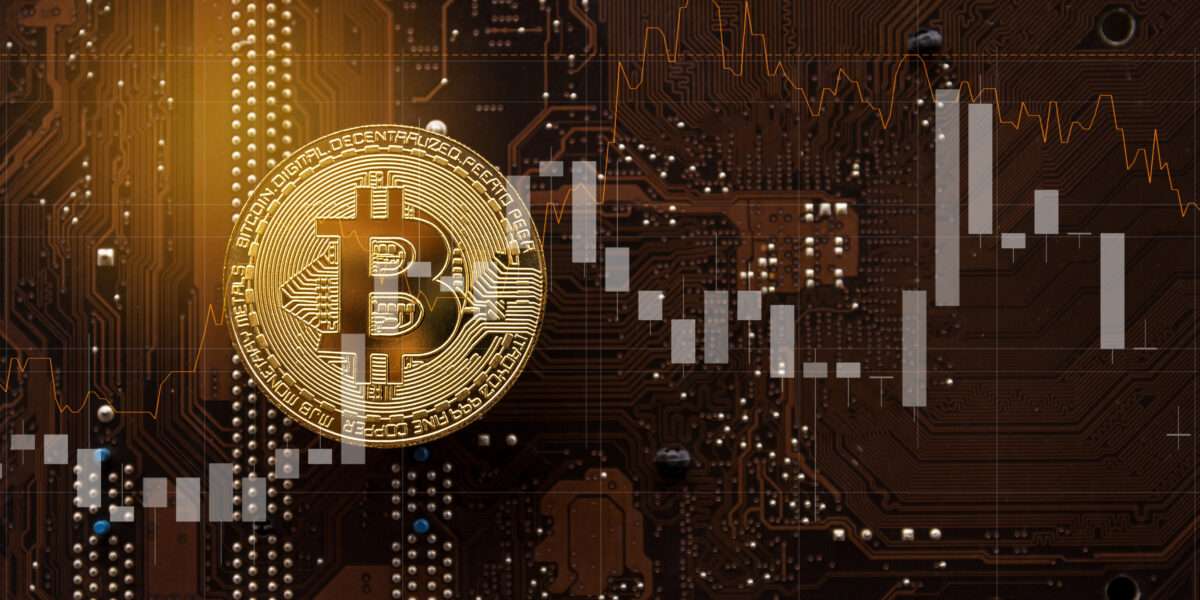 The Bitcoin price has bounced off the $40,000 mark after a rebound from just under $30,300.
Experts disagree on whether the correction is already over, but all are bullish on the long term.
---
Bitcoin has risen in price from $41,950 to $30,300 after a strong correction and initially bounced off the $40,000 mark. Within the last 24 hours, the Bitcoin price recorded a gain of 0.08% to a price of $38,374. At the time of writing, the market capitalization is just under $712 billion.
Blockroots founder and Bitcoin trader Josh Rager elaborates that Bitcoin has been rejected along the $40,000 level and now support at the $37,000 level must hold to prevent BTC from falling further. In his opinion, the correction might not be over yet. Bitcoin needs to crack the 41,000 USD mark again for the former uptrend to continue.
Hit top of zone, got rejected, and now at support

Want to see this level hold as support or further downside to $37k

Still not convinced that the pullback is over but reclaim previous highs ($41k+) on high-time-frames and I think we can see $50k https://t.co/Utr4c28zzL pic.twitter.com/6uyQr1GGSU

— Josh Rager 📈 (@Josh_Rager) January 14, 2021
Nevertheless, Rager is bullish for the long term and predicts that Bitcoin can reach a 6-digit price in early 2022. Bitcoin's long-term fundamentals, as well as the continued rise in adoption by institutional investors, will be the catalyst behind its continued rise.
Bitcoin will soon be the talk of the town and enter the mainstream. "Il Capo Of Crypto" describes that Bitcoin could fall below the $37,000 support and he will buy the dip in the $35,000 to $36,000 price range. In the long term, he is also bullish, but in his opinion, the correction is not over yet, so Bitcoin could fall even further. Traders should be vigilant and take advantage of the current opportunity to make short-term profits.
I will buy any dip to 35k-36k

— il Capo Of Crypto (@CryptoCapo_) January 14, 2021
On the Bitcoin exchange Binance, at the level of the price range between $38,200 and $38,400, there are many buy orders that seem to have prepared to buy the small dip at this level. "Byzantine General" further states that the short-term support is at $38,000 and Bitcoin could fall further to $35,000 if this support zone breaks.
But ye 38k is probably short term support.$BTC pic.twitter.com/PfbHWnJh3L

— Byzantine General (@ByzGeneral) January 14, 2021
Bitcoin has broken out of a triangle formation to the upside and has targeted the 40,000 USD level. Trader "Jonny Moe" states that Bitcoin will not directly draw a new all-time high in the first attempt, but he expects a correction first. Nevertheless, in his opinion, the fundamentals are still strong, so Bitcoin could reach a new all-time high in February.
Nice pop out of the ascending triangle for $BTC. I'm flat as we approach this horizontal resistance zone.

I'd be surprised if we blow through to new highs on the first attempt, but BTC has surprised me plenty of times before. pic.twitter.com/eg1sN1kNCi

— Jonny Moe (@JonnyMoeTrades) January 14, 2021
According to"CRYPTO₿IRB", Bitcoin will fall again to $34,000 as BTC was clearly rejected at the $40,000 mark on the 4-hour candle. He is allocating capital to enter the dip and profit from the further correction.
$BTC may show a throwback to 34-35k volume-backed support zone. Invalidated with strong close 4h+ session over ATH. Take care of her for me pic.twitter.com/BPxBwx1l4Z

— CRYPTO₿IRB (@crypto_birb) January 15, 2021
Grayscale Trust continues to be greedy for Bitcoin
As we reported earlier, Grayscale is among the largest institutional Bitcoin investors of our time. Already yesterday, the first day the Bitcoin Trust was released for trading in 2021, the company bought 2,172 BTC, 2.41 times all new Bitcoins produced in the last 48 hours. This buying frenzy shows that the demand for Bitcoin from the ranks of large investors continues to grow and thus the BTC price will benefit in the long run.
After a break since the 24th of December, @Grayscale 's bitcoin trust is as of yesterday open to new investment.

In their first day back they added 2,172 #Bitcoin, which equals 2,41X of bitcoin mined.🚀

Great to have you back @BarrySilbert @Sonnenshein &co. 🧑‍🚀
Cope @eToro 😉 pic.twitter.com/1CwG2mjefn

— GBTC Bitcoin Tracker (@GbtcT) January 14, 2021