Hoskinson describes that the current roadmap for the hard fork on 29 July 2020 can be met and that everything is going according to plan.
Cardano will launch an ERC20 converter that will allow the migration of ERC20 tokens from the Ethereum network to Cardano.
Furthermore, the interoperability with other blockchains like Etherem or Litecoin should be extended, so that transactions from Litecoin can also be executed on Cardano.
---
Cardano is still successfully on schedule, so the hard fork for July 29th is still on. On August 18th, all Stake Pool Operators and Pioneers will migrate to the Shelley Mainnet and start producing blocks. This is one of the most important and difficult steps, so Hoskinson is marking this date as an important milestone in a new video update.
ERC20 Converter and dApp programming
Hoskinson adds that further listings at Exchanges will follow in August, bringing fresh capital to the market and to Cardano. This could lead to a rising ADA price in the long term. IOHK CEO Hoskinson has commissioned an external company to program an ERC20 converter that will be used to migrate tokens from the Ethereum network to the Cardano network.
The first step is to start a simple converter, which migrates ERC20 tokens to a Cardano Testnet in a test run. Interoperability will be monitored and tested until the "Native Asset Standard" is ready for mass deployment. This new standard corresponds to the ERC20 standard and enables the launch of new tokens on the Cardano blockchain.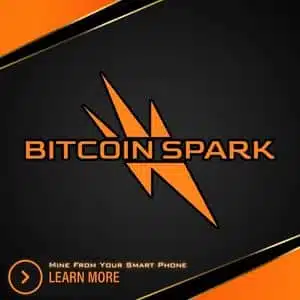 Hoskinson explains that the test phase will start in September and last until October, as this new infrastructure will be built on a solid foundation. By December, developers will be able to create, test and execute smart contracts. The Plutus team and the Goguen development team will also launch valuable dApps that will perform useful functions within the ecosystem.
The teams work according to the motto "ACID", which Cardano designed especially for the event. This slogan stands for "Adoption", "Collaboration", "Incentives" and "Deployment". Every person or company that wants to create a dApp on Cardano receives professional help from the Cardano Foundation and the community at every step of the process. The aim is to ensure a fast and transparent development of the dApp ecosystem.
Hoskinson will stay with Cardano until development is complete
Charles Hoskinson already announced a few months ago that he could leave Cardano at some point in time to allow the ecosystem to function in a completely decentralized way. However, he explains that this will only happen once all planned projects and milestones have been reached and it is ensured that all planned resources will function completely autonomously and error-free.
>> Buy Cardano (ADA) quickly and securely with PayPal, credit card or bank transfer at eToro.
Visit Website
<<
By the end of the year, interoperability with other blockchains will be increased so that transactions from the Litecoin or Ethereum network can be transferred seamlessly and without problems to Cardano. This will be made possible by intelligent clients, which are currently still under development. Cardano has created a new team for this purpose, which is solely concerned with the development of cross-chain communication between different block chain ecosystems.
Hoskinson states that Cardano does not yet have the capability to serve as an ecosystem for billions of people, but that its functions will be expanded over the next 5 years to serve as the basis for a new financial system as well as many other complex use cases.
You can watch the complete video here:
Best Crypto Exchange for Everyone:
Invest in Cardano and 70+ cryptocurrencies and 3,000 other assets.
0% commission on stocks – buy in bulk or just a fraction from as little as $10.
Copy top-performing traders in real time, automatically.
Regulated by financial authorities including FAC and FINRA.

2.8 Million Users
Get Started
Crypto News Flash does not endorse and is not responsible for or liable for any content, accuracy, quality, advertising, products, or other materials on this page. Readers should do their own research before taking any actions related to cryptocurrencies. Crypto News Flash is not responsible, directly or indirectly, for any damage or loss caused or alleged to be caused by or in connection with the use of or reliance on any content, goods, or services mentioned.