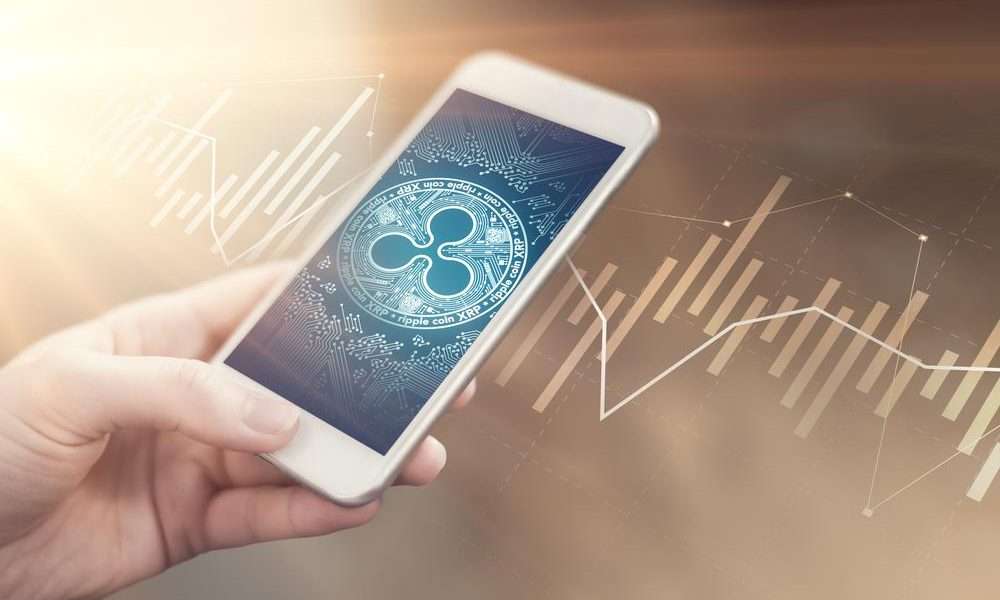 The Royal Monetary Authority, Bhutan's Central Bank, is set to pilot its CBDC, the digital Ngultrum, in partnership with Ripple.
The digital currency will enhance digital retail, wholesale and cross-border payments in a reliable, secure, and almost instantaneous way.
---
Ripple is partnering with Bhutan's central bank, the Royal Monetary Authority (RMA) to develop a central bank digital currency (CBDC). The RMA will pilot the CBDC, known as the digital Ngultrum, using Ripple's CBDC solution. Ripple tweeted;
Announcing our partnership with the Royal Monetary Authority of Bhutan, which will use Ripple's CBDC solution to pilot a digital Ngultrum!
The Eastern Himalayas country is incorporating digital currency to enhance digital cross-border payments and amplify financial inclusion. The initiative also complements the country's sustainability mission, progressing its reputation as the world's only carbon-negative country.
Historically, the RMA has supported financially innovative strategies in the country, leading to progressive payment infrastructure and capabilities. With Ripple's private ledger, Bhutan can launch a digital currency to expand its retail, wholesale and cross-border payment abilities.
Ripple and The RMA of Bhutan partnership
Through the collaboration, the RMA looks to increasing financial inclusion in the country by 85 percent by 2023. The bank is confident that Ripple's technology will enable easier, faster, and cost-friendlier remittances on both personal and international scales. Additionally, the San Francisco-based company's wide experience in cross-border payments and tokenization will support these goals.
Other than keeping up with technological advancements, Bhutan will also keep its pledge of remaining a carbon-neutral nation. Bhutan's large forest cover (72 percent of the land) acts as a sink for three times the country's carbon footprint. Ripple also shares this mission of environmental sustainability. The network's XRP Ledger (XRPL) is 120,000 times more energy-efficient than proof-of-work blockchains, making it an excellent partner for Bhutan.
Of note, Ripple's CBDC solution is a private version of the public, open-source XRPL. It provides Central Banks with a secure, controlled, and flexible solution for the issuance and management of digital currencies, Ripple says. This solution also gives central banks greater control over validation than they would have had with public blockchains. XRPL's integrated decentralized exchange (DEX) and custom token functionality have been used in over 5,400 third-party tokens.
On top of that, the CBDC solution is custom-designed to handle the transactional volumes requisite for retail CBDC. In this way, the RMA retains management and control in deploying its CBDC without compromising its monetary policy or financial stability. Ripple's initiative also gives the RMA access to a network of CBDC ledgers. This part allows full settlement interoperability alongside monetary and technological independence.
Ripple's concept of a CBDC solution emerged in March this year. Thereafter, the company has been holding discussions to further the same goal, according to RippleNet manager Asheesh Birla. Ripple claims that its business continues to thrive despite trouble with the US regulator.
At writing time, XRP, the 6th largest cryptocurrency by market cap, was trading at $1.00, 5.8 percent up in the day.
Crypto News Flash does not endorse and is not responsible for or liable for any content, accuracy, quality, advertising, products, or other materials on this page. Readers should do their own research before taking any actions related to cryptocurrencies. Crypto News Flash is not responsible, directly or indirectly, for any damage or loss caused or alleged to be caused by or in connection with the use of or reliance on any content, goods, or services mentioned.