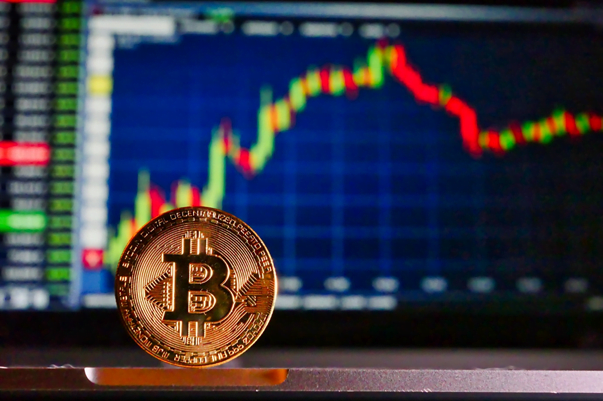 The governor of the Bank of England (BoE) criticizes Bitcoin as a new means of payment without intrinsic value.
Andrew Bailey is optimistic for stablecoins, as the BoE is also working on the development of its own central bank-based digital currency.
---
Although Bitcoin as a new potential global means of payment does not pose a direct threat according to ECB boss Christine Lagarde, the world's largest cryptocurrency is often the focus of important discussions. The Governor of the Bank of England, Andrew Bailey, announced in a public Q+A session that in his opinion Bitcoin has no intrinsic value and the extrinsic value only arises because people want to use Bitcoin as a means of payment:
It is hard to see that Bitcoin has what we tend to call intrinsic value. It may have extrinsic value in the sense that people want it.
During the Q&A, he further emphasized that he was "very nervous" if people and companies wanted to use Bitcoin as a means of payment, because volatility is still very high and therefore there are great risks in transaction processing. But Bailey's statement comes as no surprise. In a speech to the Brookings Institute last month, Bailey already stated that cryptocurrencies "have no connection to money at all".
Bailey is optimistic for stablecoins
In contrast to Bitcoin or Ethereum, the governor of the BoE is convinced of stablecoins, which are linked to a real asset such as the US dollar, the British pound or the Euro:
Stablecoins could offer some useful benefits. For example, they could further reduce frictions in payments, by potentially increasing the speed and lowering the cost of payments (particularly if global stablecoins were to be established).
As a first step, he sees the possibility that a digital central bank currency (CBDC) could complement the current financial system:
either as distinct payment options, or with elements of the stablecoin ecosystem, such as wallets, providing consumers with access to a CBDC.
It is noteworthy that the BoE is also currently working on the development of a separate CBDC. For example, in August, the CEO and founder of L3COS presented the bank with a blockchain-based operating system as the basis for the introduction of the digital British pound. This could help to combat many of today's problems such as money laundering, fraud or black market financing.
Subscribe to our daily newsletter!
No spam, no lies, only insights. You can unsubscribe at any time.

By using the blockchain, every transaction can be traced and thus fraudsters and money launderers can be identified. China is the most advanced country in introducing a CBDC. The digital yuan is already being tested in many regions of the country.
Recently, China also organized a lottery, distributing 10 million digital yuan. Over 2 million people applied for the lottery and 50,000 people won 200 yuan each. The winners can now use their digital yuan at over 3,000 retailers.
Crypto News Flash does not endorse and is not responsible for or liable for any content, accuracy, quality, advertising, products, or other materials on this page. Readers should do their own research before taking any actions related to cryptocurrencies. Crypto News Flash is not responsible, directly or indirectly, for any damage or loss caused or alleged to be caused by or in connection with the use of or reliance on any content, goods, or services mentioned.