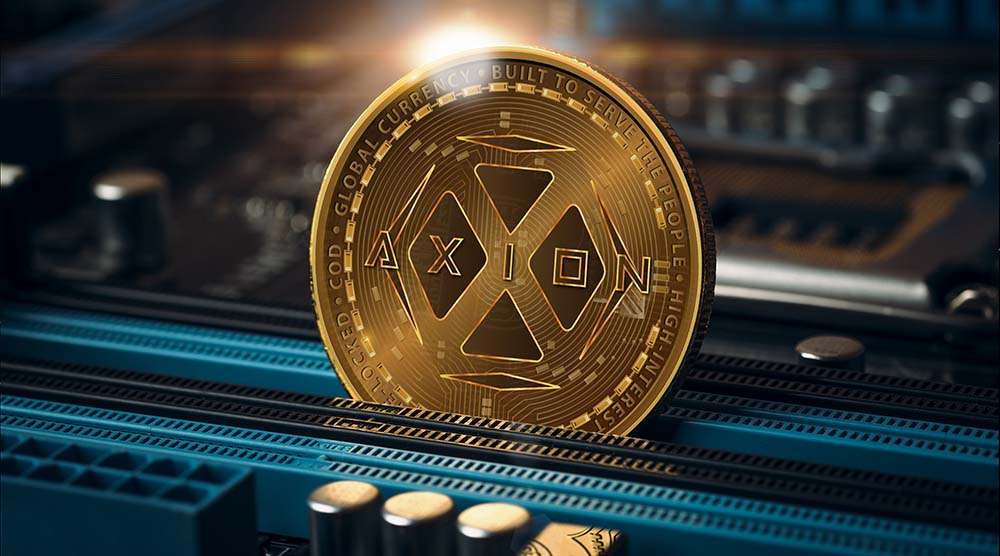 Axion represents a new breed of income investment opportunity in the crypto space, offering returns that can't be beaten inside or outside the crypto market.
With a minimum 8% return rate and a structure built to deliver returns well in excess of that, it won't be long until Axion becomes a go-to investment for dividend-seekers everywhere.
---
When cryptocurrencies first gained widespread attention back in 2008, many believed that they would quickly displace traditional financial instruments and institutions and liberate the global economy from control by governments and big businesses. And in the beginning, that looked like an inevitable outcome. Early crypto investors became rich overnight, making the market the latest wealth-generating machine.
But many of those who followed didn't fare so well. In 2018 alone, American investors lost a reported $1.7 billion trading in Bitcoin and other cryptocurrencies. Most of it was due to the notorious volatility of the market making it impossible for the average investor to get ahead and stay ahead. But today, they don't have to fight the market headwinds any longer to turn a profit. Instead, they can invest in Axion – the cryptocurrency equivalent of a bank-issued certificate of deposit (CD).
What is Axion?
Axion's a new cryptocurrency investment product that's designed to give purchasers steady, reliable returns while suppressing the kinds of volatility that makes other crypto-investments a risky bet. It accomplishes this by adopting a structure that functions much like a bank-issued CD. In short, investors purchase Axion and agree to time-lock their investment for a pre-agreed period. In exchange, they receive a base interest rate of 8% on their principal.
As any traditional investor could tell you, however, finding a bank willing to offer an 8% return on a CD product is all but impossible these days. That's because banks have to rely on the returns on the investments they use depositors' funds for, and there aren't many risk-managed investments available that can deliver such high rates of return. But for Axion, hitting that 8% return isn't difficult – in fact, it's just the minimum return that investors can expect.
How does Axion work?
The reason that Axion can reliably produce high returns for investors is that it doesn't rely on traditional underlying investments to generate profits. Instead, Axion deploys a novel approach that takes advantage of the unique market forces that typically drive up cryptocurrency prices, while using built-in protection mechanisms to suppress volatility. Based on the natural cycle of purchases and sales of the Axion token created by the system itself, investors are guaranteed that 8% return at least, and a great deal more than that under typical market conditions.
To be more specific, Axion is both a crypto-token and an investment platform. When purchasers of the token agree to stake their holdings for a set period, they're helping to create certainty in the market because they're lowering the odds of the kinds of flash token sales that undermine other tokens' value. And they're also agreeing to pay a penalty for early (or late) unstaking as well. The platform then uses the assessed penalties to fund a daily token auction, with 80% of the proceeds going to repurchase Axion from the open market, and the remaining 20% funding the operation and development of the network.
Those repurchases generate a constant, measured upward inflationary pressure on Axion's price, which is what creates those high returns for investors. But that isn't the only way that Axion works to benefit investors. It's also designed with a variety of built-in incentives to make it well worth it for investors to continue staking their Axion and to re-stake when their investment period ends.
The Axion incentive system
One of the ways that Axion provides long-term investors with rewards beyond their standard returns is tied to one of the platform's origins. It's an improved version of an earlier crypto project called HEX, and because of that, Axion allows HEX owners to freeclaim in their holdings on a one-for-one basis for Axion up to a maximum of 10 million Axion tokens. Also, as Axion achieves its main net launch, early adopters – who invested in a precursor token called HEX2T – will have a limited time to exchange them for Axion if they are to receive the full amount of their tokens (more on the exact mechanism can be found in their whitepaper).
Even with a return rate that's double that of HEX, it's likely that some people will decide not to take Axion up on its exchange offer. As a result, there will be an unclaimed pool of Axion available to distribute in the form of bonuses to investors. It will be split into a five-year set of escalating bonuses paid out to investors, beginning with 10% of the pool in year one and climbing by 5% every year thereafter until year five. That will make it even more attractive for early investors to stay invested in Axion and contribute to the platform's stability as it establishes itself as the go-to crypto investing option for anyone seeking stable and reliable long-term returns.
Subscribe to our daily newsletter!
No spam, no lies, only insights. You can unsubscribe at any time.

A new option for income investors
The bottom line is that Axion finally delivers a product that mainstream investors have been clamoring for – an income-producing crypto vehicle that offers returns that can't be beaten by conventional financial products. And it's also one of the only crypto-investments that features built-in volatility suppression without resorting to fiat currency pegging or other illusory methodologies. Together, Axion is a complete package that delivers stellar long-term returns with a minimum of risk. And that's a rarity in the crypto space.
And since existing crypto-investors are apt to learn about Axion first, they have the opportunity to take advantage of the platform's early bonuses before mainstream investors crowd in looking for the unparalleled value Axion offers. And they will come. There aren't many other investments that feature a rate of return even close to what Axion can and will deliver. And as they say, the smart money goes where the opportunity lies. So, don't expect Axion to remain an under-the-radar crypto standout for long. Because soon it'll be the talk of the town – inside crypto circles and in the halls of mainstream finance as well.
Crypto News Flash does not endorse and is not responsible for or liable for any content, accuracy, quality, advertising, products, or other materials on this page. Readers should do their own research before taking any actions related to cryptocurrencies. Crypto News Flash is not responsible, directly or indirectly, for any damage or loss caused or alleged to be caused by or in connection with the use of or reliance on any content, goods, or services mentioned.