Berlin, Germany, 3rd January, 2022, Chainwire
The crypto-based crowdfunding platform AVOTEO has announced the completion of its private sale where nearly $300,000 was raised. Now the fully doxed project team announces the start of the first phase of its presale and their exceptionally lucrative referral program.
The first presale phase will begin on January 3rd. AVO tokens will be sold for $0.02 each. Up to 10% bonus tokens can be earned depending on the purchased amount. In this round, 25% of the tokens will have no vesting period, another 25% will have a vesting period of 3 months after the first listing, followed by 6 months for another 25%, and lastly, 25% of tokens will have a vesting period of 9 months. Tokens that were sold during the private sale will be vested until 9 months (50%) and 12 months (50%) after the first listing. The vesting periods will help to ensure price stability, the listing price will be $0.05.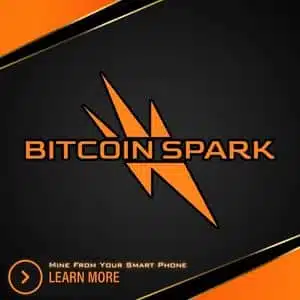 Referral Program
When purchasing tokens through a referral link, the referrer will receive 15% bonus tokens, the referral recipient will receive 10% bonus tokens. If the bonus tokens received by the referrer reach a total of 10,000 AVO tokens, the tokens can be "sold" directly at a price of $0.01 per AVO token to receive a stable coin instead of AVO tokens with the same vesting time as tokens that were sold in the private sale (50% 9 months after listing and 50% 12 months after listing). In addition, AVOTEO is holding a referral contest where a total of 50,000 USDT in prize money can be won. This contest will run throughout all ICO phases. 
About AVOTEO
AVOTEO will be a crowdfunding platform with an integrated talent pool. Holders of the AVO token will have the right to vote on the projects they want to be funded. The most voted startups receive funding from the funding wallet once the total funding target has been reached. Financed projects assign company shares to Avoteo SL, the legal branch of AVOTEO which was recently founded in Mallorca. In return, the AVO holders will share in the success of the AVOTEO-funded companies too. The only thing investors need to do is to hold AVO tokens in their wallets. Furthermore, it entitles them to participate in governance votes and they receive passive income through redistribution. Entrepreneurs can present their projects, find new team members, and enjoy the supportive environment AVOTEO creates. Professionals can introduce themselves and their talents. They have the choice of working on projects as freelancers or applying to join a project team. Creativity, interaction, collaboration, and a platform that is fun to use will be the core elements of AVOTEO. 
AVO token 
AVO is the governance token of AVOTEO and is based on the Binance Smart Chain. 
Tokenomics 
1 billion total supply:  
500M are offered during three ICO rounds 
300M will be distributed to the team, partners, and advisors 
150M are for referrals 
50M are for giveaways, airdrops, etc. 
10% tax on all transactions:  
4% Funding Wallet 
3% Redistribution to AVO holders 
3% Liquidity Pool.
Use the following links to find the latest information about AVOTEO and join the
community: 
Website: https://avoteo.io/ 
Twitter: https://twitter.com/Avoteo_com 
Telegram: https://t.me/avoteoglobal  
Contacts
Crypto News Flash Disclaimer: This publication is sponsored. Crypto News Flash does not endorse and is not responsible for or liable for any content, accuracy, quality, advertising, products, or other materials on this page. Readers should conduct their own research before taking any actions related to the company. Crypto News Flash is not responsible, directly or indirectly, for any damage or loss caused or alleged to be caused by or in connection with the use of or reliance on any content, goods, or services mentioned in the press release.
This article is provided for informational purposes only and is not intended as investment advice. The content does not constitute a recommendation to buy, sell, or hold any securities or financial instruments. Readers should conduct their own research and consult with financial advisors before making investment decisions. The information presented may not be current and could become outdated.
By accessing and reading this article, you acknowledge and agree to the above disclosure and disclaimer.