Trading in cryptocurrencies has become increasingly popular in Australia, yet as the current digital revolution across the country continues to boom, consumer groups and investors are calling for increased regulation. But while consistently acknowledging the need for greater protections, the government may not have solutions in place until 2024
Midway through 2022, the Australian government outlined plans to protect crypto investors from themselves, per the Sydney Morning Herald, reporting that token mapping was the first step towards new regulation of cryptocurrencies in the country. This came amidst increased scrutiny and regulatory focus by governments and central banks, around the world.
"As it stand, the crypto sector is largely unregulated, and we need to do some work to get the balance right so we can embrace new and innovative technologies while safeguarding consumers," declared James Chalmers, the Treasurer of Australia in the government led by Prime Minister Anthony Albanese.
"With the increasingly widespread proliferation of crypto assets – to the extent that crypto advertisements can be seen plastered all over bit sporting events – we need to make sure customers engaging with crypto are adequately informed and protected," said Chalmers last year, as Australia became the first country to token map the crypto landscape.
According to Chalmers, token mapping would "identify notable gaps in the regulatory framework" and help to protect consumers, as the government sought progress on establishing licensing and regulatory frameworks. Nevertheless, almost an entire year later and heading swiftly towards the middle of 2023, that progress appears to be moving ahead slowly.
Crypto regulation bill proposed by Australian Senator
Fast forward to March 2023, numerous government documents were released under the freedom of information laws in Australia, which revealed the Treasury timetable for consulting crypto firms in Australia, working towards new regulation. However, this process is expected to stretch well into the middle of 2024, much to the frustration of legislators including Senator Andrew Bragg, who represents New South Wales.
Perhaps even more interestingly, Bragg has an extensive background in financial services as a trained accountant, who previously worked as an internal auditor with Ernst & Young, one of the largest professional services networks in the world. On March 30, 2023, Brag presented a new crypto regulation bill to parliament – The Digital Assets (Market Regulation) Bill 2023 – outlining proposals move the legislative process ahead.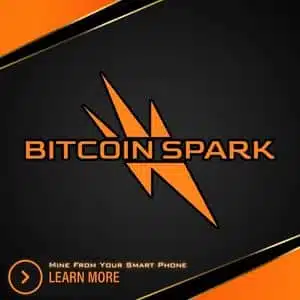 "Businesses aren't just going to wait around," said Bragg, during his parliamentary presentation of the new bill, aimed at providing the Australian Securities & Investments Commission (ASIC) with additional powers. These would include further monitoring and investigative jurisdiction to enforced his proposed requirements, along with civil and criminal penalties designed to act as deterrents against misconduct in the spheres of cryptocurrency trading.
However, regardless of the Bragg's desire to push the process along, private bills often have limited success rates of passage through the Australian parliament. But such proposals could receive widespread interest from the crypto communities, leading towards greater interest in the legislative process itself, especially considering how impactful sweeping changes could be for their digital assets.
Australia has largely embraced blockchain and cryptocurrencies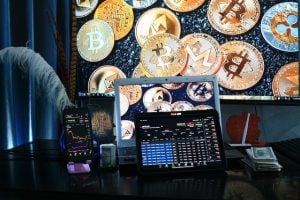 Trading and use of cryptocurrencies has become increasingly popular in Australia, over the last several years. In 2017, the government passed legislation which removed the double taxation, previously imposed upon cryptocurrencies. This important step made it much easier for more businesses across the country to accept digital currency payments.
Whether it be high street retailers or online e-commerce sites, the use of blockchain technology has certainly made transactions much faster and more secure, bringing obvious benefits. However, doubts are still present regarding the fluctuating nature of digital currencies themselves, along with the current lack of regulation for cryptocurrencies in Australia.
Interestingly, ASIC recently cancelled the local financial services licence of Binance in Australia, the world's largest and most prominent cryptocurrency exchange, due to discrepancies in the classification of wholesale and retail customers. This move could see many consumers returning to the traditional currencies, including the Australian dollar, particularly when making purchases online.
Currently thriving, the iGaming sector largely remains flexible, with online casinos enjoying popularity and growth across the country. Some already accept Bitcoin payments and withdrawals, making transactions much faster. But for anyone looking to play online pokies in Australia for real money, reviewers highlight security and safety as the principal consideration for customers, whether using traditional currencies or their digital counterparts.
What comes next for crypto in Australia?
Considering the steps already taken in Australia, it's hard to imagine a future without crypto growing in importance. Blockchain technology has gained momentum and traction throughout the country, doing so at an impressively faster pace than many other nations around the world. Business and commerce view the innovative digital landscape favorable, which means development continues to press ahead, even amidst the delays in the clear legislature.
The Australian Securities Exchange (ASX) has already developed a clearing and settlement system, which is based entirely around blockchain technology, making it one of the first large-scale commercial implementations in the financial sector. Meanwhile, numerous other industries and sectors are taking note of such innovative moves, indicating that crypto and blockchain are certainly here to stay.
Although still relatively low by comparison to cash or credit card payments, traditional retailers and e-commerce sites alike are increasingly accepting Bitcoin transactions, along with those of other popular cryptocurrencies. Indeed, when figures were last published, more than 400 retailers across Australia were actively accepting Bitcoin payments, while that figure could rise by another third, once numbers are available for 2023.
Further adoption of crypto will probably increase amongst the tech-savvy Australian populace, once definitive and sweeping legislature is finally set in place, although most of the current year will be filled with debate surrounding how to put measures into practice. Either way, there is certainly a powerful and innovative future ahead for Australia within the crypto arena.
Donor Site: crypto-news-flash.com
Backlink: https://www.casinoaus.net/online-pokies/
Anchor: Exact Match
Word Count: 977
Crypto News Flash does not endorse and is not responsible for or liable for any content, accuracy, quality, advertising, products, or other materials on this page. Readers should do their own research before taking any actions related to cryptocurrencies. Crypto News Flash is not responsible, directly or indirectly, for any damage or loss caused or alleged to be caused by or in connection with the use of or reliance on any content, goods, or services mentioned.