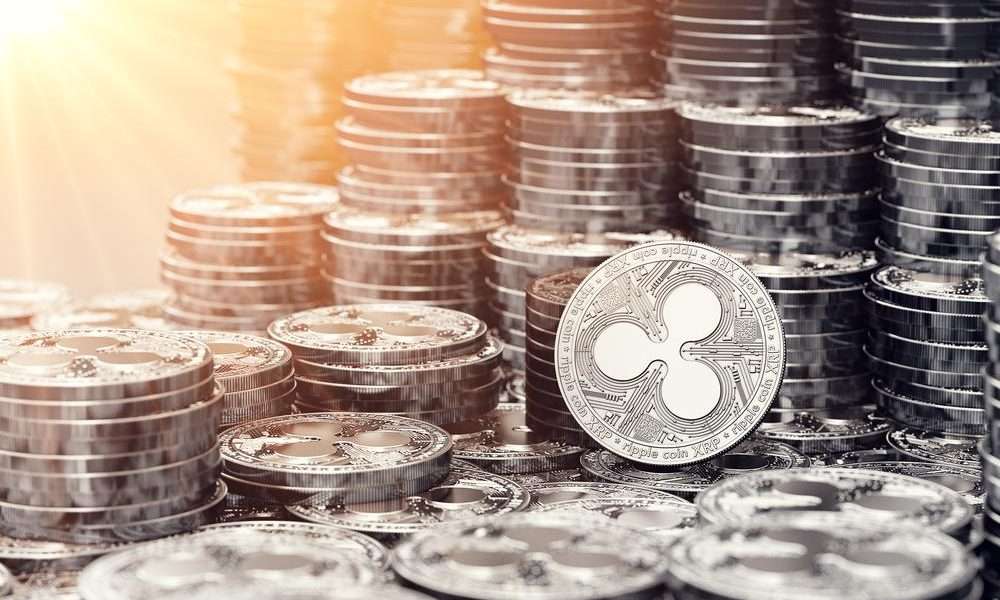 Ripple said that during the last quarter its On-Demand Liquidity (ODL) products witnessed a nine-fold jump on a year-over-year basis.
Ripple shared more updates on the upgrade of the XRP Ledger and the growing NFT developments on the platform.
---
Amid its recent fight with the U.S. SEC, blockchain startup Ripple has released its second-quarter report for the year 2022. During the last quarter, Ripple sold $408 million of XRP tokens in the open market.
This was 49 percent higher than the company's XRP sales in the previous quarter, however, it represents only 0.47 PERCENT of the total XRP volume. Ripple said that the boost in XRP sales comes from a growing demand for its "on-demand liquidity (ODL)" product.
Ripple added that its ODL product registered a "record quarter" with strong demand all across the globe and its expanding userbase. The volume of ODL products saw a nine-fold jump on a year-over-year basis. The blockchain firm added that ODL's use cases have been expanding beyond traditional remittances. Currently, bulk payments and treasury flows account for a bigger share of ODL volumes.
However, during the second quarter of 2022, XRP's total trading volume dropped from $96.83 billion to $78.5 billion. Ripple attributes this to a major meltdown in the crypto space and the concerning macro environment.
XRPL for NFTs and creators fund
Ripple noted that big players across different industries have been leveraging its XRP Ledger to launch their non-fungible tokens (NFTs). In partnership with mintNFT, French luxury fashion house Balmain launched its first fashion NFTs on XRPL.
Similarly, iconic British performance car brand Lotus brought its automotive NFTs to XRPL. Furthermore, Ripple added that its Creators' Fund continues to make funding for NFT projects across metaverse, gaming, art, entertainment, and more.
Related: Ripple validators vote in favor of upgrading its servers to introduce NFT functionality
Some of the popular creators receiving funding from this Ripple fund include advocacy group Women Helping Women, wrestler Zion Clark, contemporary artist, entrepreneur and LEGO Master Jessica Regzy, PancakeSwap designer and artist Chef Cecy.
Upgrade to the XRP Ledger
Ripple upgraded its servers to version 1.9.1 and configured four validators to vote for the activation of the XLS-20 amendment on the XRPL mainnet. The official announcement notes:
Ripple proposed XLS-20 to introduce native NFT support to the XRPL and provide developers access to NFT minting, trading and burning functionalities. XLS-20 would also bring advanced features like automatic royalties, co-ownership of assets and more—without the need for smart contracts.
Ripple further conducted extensive testing to ensure that the NFT code is scalable and stable. Thus, it believes that the XRP Ledger can support the additional transaction load at scale.
Project Clio and XRPL interoperability
The XRP Ledger Foundation released version 1.0.0 of Project Clio which will help scale XRPL and its load capacity. The API Server of XRP Ledger will offer ripple API at scale. Thus, countless apps and projects running on the XRP Ledger can query the ledger and access the data.
Furthermore, Ripple takes additional steps towards a multichain future. Last quarter, onAVAX.com became the first cross-chain DeFi platform for Avalanche and XRPL assets.
As reported by Ripple: "onAVAX leverages the Avalanche protocol in collaboration with Multichain to bridge assets between chains. This allows XRPL asset holders to bridge onto the EVM-compatible AVAX chain and set their XRPL assets to work within onAVAX's varied DeFi applications".