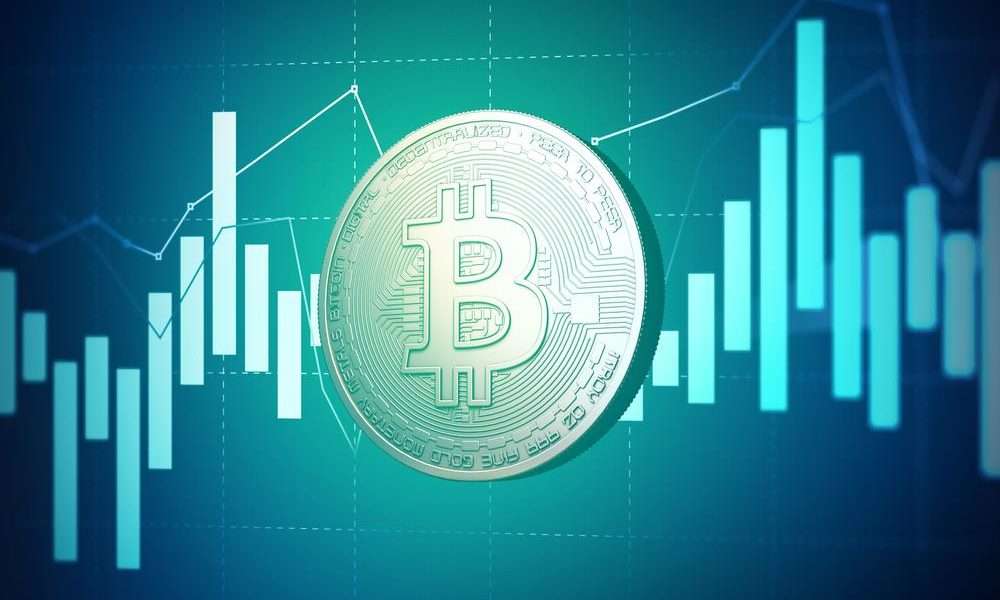 The Bitcoin price was able to stabilize above the $15,000 mark and could thus prepare itself for the next upward movement.
Should Bitcoin manage to close above the important $15,330 mark in November, a new all-time high could soon follow.
---
Despite the long uncertainty in the U.S. election campaign, Bitcoin has been able to stabilize above the $15,000 mark in the last few days. In the last 24 hours, the BTC price has fallen by 0.70% to a price of $15,338.58. The market capitalization remains at $284 billion and Bitcoin dominance at 64.2%.
In the past, Bitcoin was able to start a bull run when the price closed above the last monthly all-time high. This was recently carried out by the renowned Bitcoin trader Josh Rager. Should Bitcoin reach this milestone in November, a price increase of 700% to 1,000% could follow afterwards due to the historical data.
According to Rager, Bitcoin is also preparing to crack the $16,000 mark in a timely manner. The current accumulation phase is the preparation for a further upward movement.
Every time Bitcoin has closed above the previous monthly all-time high – a 700% to 1000% uptrend has followed

November could be the first monthly close that we see breaking the previous high and historically that's been a very bullish sign for the crypto market pic.twitter.com/5SBTtE600U

— Josh Rager 📈 (@Josh_Rager) November 10, 2020
On Twitter, on-chain analyst Williy Woo also describes how large companies and financial institutions are gradually recognizing the potential of Bitcoin as "smart money" and protection against the measures of the Federal Reserve of America (FED). In his opinion, Bitcoin is still in the preparatory phase of the actual Bull Run:
Who has been buying this rally? It's smart money… High Net Worth Individuals. You can see the average transaction value between investors taking a big jump upwards. OTC desks are seeing this too. Bitcoin is still in it's stealth phase of its bull run.
According to Bitcoin Trader Philip Swift the current upward trend will continue. The"Relative Unrealized Profit/Loss Indicator" currently stands at 90 and thus clearly shows that investors are greedy and have thus triggered a FOMO wave (FOMO= Fear of Missing Out) and further investors could enter the market. Swift points out that there is currently still great potential for a further price increase:
Bitcoin] has now entered the 'greed' zone with its recent rise. Sounds bad, but in fact we can spend large parts of the bull cycle in this area. We are still early and still have a lot of room to move up.
The following chart shows that Bitcoin entered the 'Greed' zone a few days ago and there is still plenty of 'room' for further upward movement.
Some analysts, including the BTC Trader Flood, are forecasting a further rise to a new all-time high this year. The analyst stated that although Bitcoin has been moving sideways for the past 3 days, the strong fundamentals remain intact and BTC could reach a new all-time high:
Quick BTC check in. Consolidating under resistance on low timeframes. 1D, 3D look a bit overextended but weekly and monthly still look like an ATH run in this month is not out of the question at all. For now just waiting flat until we get a rejection or breakout.
Bitcoin adaptation continues to advance
This year numerous large companies made headlines with a Bitcoin investment. MicroStrategy bught more than 39,000 Bitcoins and Square has also invested a substantial sum of $300 million in Bitcoin. In addition, the news from payment giant PayPal that Bitcoin was adding Ethereum and other cryptocurrencies to its digital wallet fueled a massive rise in the Bitcoin price.
Nevertheless, there is some uncertainty among investors as Joe Biden may be taking a different course than Donald Trump. Ripple CEO Brad Garlinghouse pointed out in a recent tweet that Biden could push the climate targets and that all companies holding Bitcoin would have to rethink their strategy.