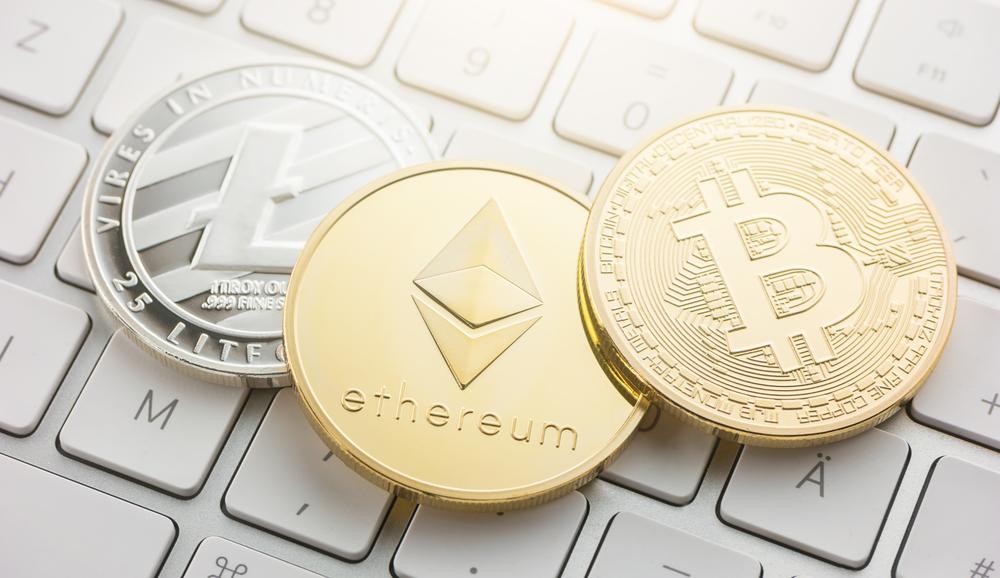 According to numerous analysts, Ethereum is currently showing bullish fundamentals, indicating that ETH will outperform Bitcoin, the leading cryptocurrency, in terms of price development.
Driving factors are the upcoming upgrade to ETH 2.0 and the still growing DeFi sector.
---
Ethereum's price is more than 80% away from its former all-time high of $1,400, but the development of the technology continues to advance. Both Ethereum and the rest of the crypto market have shown a slight upturn in the last few days, which points to an imminent bull run. Two analysts are of the opinion that Ethereum will outperform Bitcoin in a potential bull run in terms of price development.
Bullish outlook for Ethereum
Bitcoin is only just under 50% away from its former all-time high of just under $20,000 and is currently giving many investors hope for an imminent bull cycle. However, analyst and Real Vision CEO Raoul Pal sees greater potential for Ethereum and describes on Twitter that in his opinion Ethereum (ETH) could outperform the market leader Bitcoin. He further points out that he is only looking at the technical fundamentals and not the latest technology behind both cryptocurrencies:
It even looks like Ether will outperform Bitcoin at some point (no position yet). Please remember: No tribal attacks about bitcoin vs ethereum. They are two different things and two different ecosystems.
On the ETH/BTC chart, Ethereum managed to break through a determined resistance along the 0.0244 level, which has been impassable since February of this year. Mohit Sorout, partner of the crypto hedge fund Bitazu Capital, is similarly optimistic. Sorout describes that ETH has broken through strong resistances on the ETH/BTC weekly chart and is therefore showing bullish signals.
Quite possible that $ETH/ $BTC has printed a major cycle low.

Weekly market structure is bullish👀 pic.twitter.com/0lYYK1V7zP

— Mohit Sorout 📈 (@singhsoro) April 25, 2020
Ethereum was able to reach higher highs as the technical fundamentals look very bullish. Furthermore, the DMI (Directional Movement Index) indicator has broken through the Bitcoin price line, as shown on the Sorout chart (framed in red). These two factors will drive the ETH share price in the future. It remains to be seen whether ETH will actually outperform BTC.
ETH 2.0 and the DeFi market
However, Messari analyst Ryan Watkins describes that Ethereum 2.0 will be a greater catalyst for the crypto market than Bitcoin Halving. According to Watkins, ETH 2.0 will herald a new era of cryptocurrencies and drive up prices in the crypto market:
ETH 2.0 is a much stronger catalyst than the Bitcoin halving simply because it's an uncertain and fundamental change.
The Bitcoin halving was a long-awaited event whereas ETH 2.0 will bring unforeseeable effects. Watkins also agrees with Adam Cochran, who sees the change from Ethereum's Proof of Work to the Proof of Stake as a bullish event. According to Cochran, the resulting supply shock from staking could have a positive impact on the ETH course.
Rune Christensen, founder of MakerDAO, describes that the increasing volume of assets tied up in the Ethereum Blockchain in DeFi protocols also illustrates the growing demand for ETH as well as the ecosystem as a whole. Christensen explains on Twitter:
4 million Dai was just minted with WBTC in a single transaction. This really showcases the latent demand for non-ETH assets, and it's the beginning of a broader trend of DeFi acting as an economic vacuum that will eventually attract almost all value to the Ethereum blockchain.
According to the data analysis platform DeFi Pulse, $953 million is currently locked up in DeFi applications. After the "black Thursday" in March, when Bitcoin crashed to $3,700 and thus Ethereum was also pulled down, this figure had dropped to just under $550 million. Since then, however, both the crypto and the DeFi market have recovered significantly, as the following chart shows.