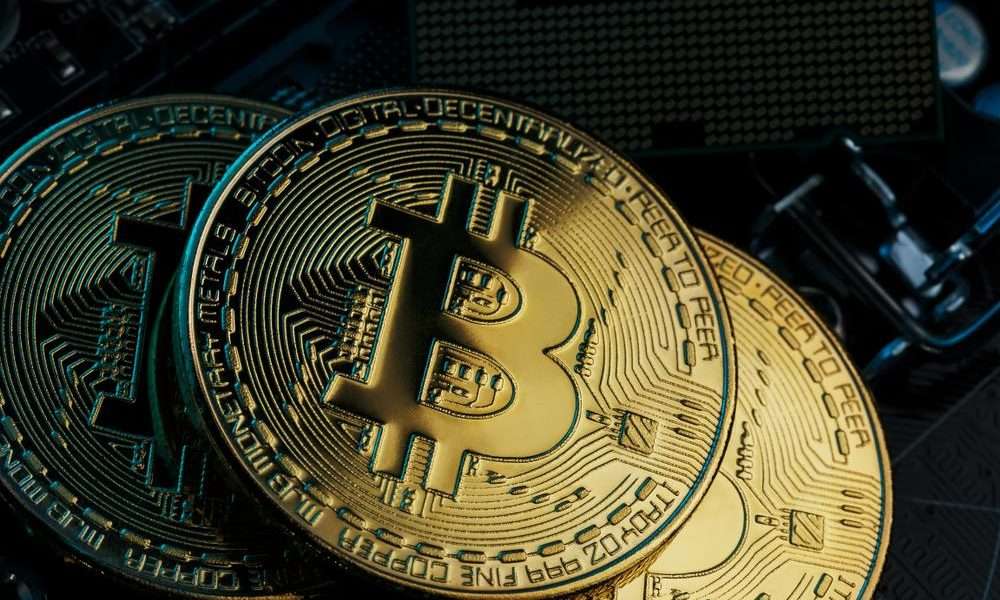 Analyst and trader Jacob Canfield predicts Bitcoin's price drop to $10,500 before rallying to $14,800.
Former Goldman Sachs employee Raoul Pal predicts that Bitcoin will become the best performing asset in the world for the coming 24 months.
---
Bitcoin is hovering above the $10,000 mark, having gone through a period of low volatility and little movement in its price. Sentiment in the crypto market and the community remains bullish. Analysts and fundamentals of the cryptocurrency seem to support that sentiment.
At the time of writing the article Bitcoin is trading at $11,763 with gains of 1.17% in the last 24 hours. On the weekly chart Bitcoin shows a 0.53% loss, but remains green in the monthly chart with a plus of 26.59%. Outperformed by Ethereum, XRP and LINK, Bitcoin is still among the top 5 cryptocurrencies with the highest gains in the last month.
Although the first cryptocurrency by market capitalization has been rejected several times at the $12,000 mark, analyst and trader Jacob Canfield predicts an imminent breakout. Canfield said the latest rejection of Bitcoin at the $12,000 mark corresponds to a price suppression and a phase of re-accumulation of long positions. The trader expects that Bitcoin can maintain the critical support level of $10,500. If BTC manages to stay above this support level, he predicts a Bitcoin rally towards the $13,000 initially and then to $14,800.
As long as $BTC can hold $10,500 support, I think we continue to move up to test the 1.618 extension

1.618 is at $13k and 2.618 is around $14,800

Yesterday's drop was possibly price suppression and re-accumulation of longs and a bear trap on shorts to fuel the next push up pic.twitter.com/9UEs7T5Toe

— Jacob Canfield (@JacobCanfield) August 12, 2020
Canfield has also pointed to Dave Portnoy's entry into the crypto market as a bullish signal. Along with Gemini exchange founders Tyler and Cameron Winklevoss, Portnoy shared a video revealing his first BTC purchase. Although he is not a financial advisor, Portnoy has a wide audience that awaits his investment advice. In the community, some users have been bullish about the impact Portnoy's announcement will have on Bitcoin adoption.
Analyst and trader Josh Rager shared a similar opinion to Canfield. In a bullish statement, Rager said that Bitcoin must regain the $11,900 level before it can rise to $12,500. Rager pointed to $10,500 price as an important support and said he would only worry if Bitcoin falls below this mark.
$BTC update

Another good 4-hr close above support

Price came down, retested and has bounced – will look for continuation to the upside

Still want to close above $11,900 on the daily pic.twitter.com/Dp1qsmvTFI

— Josh Rager 📈 (@Josh_Rager) August 12, 2020
Bitcoin will be the best performing asset for the next 2 years
Former Goldman Sachs employee Raoul Pal has been one of the most bullish on Bitcoin's future in recent days. Pal has made a bullish prediction for the first cryptocurrency by market capitalization and said that Bitcoin will be the best performing asset in the coming years. Comparing it to other assets such as gold, stocks and commodities, Pal outlined:
Almost everything is an inferior trade to Bitcoin (…) And there is nothing – except currently Ethereum and that's in a shorter-term time horizon because it was underperforming massively – but on any meaningful time horizon, whether it's one-year, two-year, three-year, four-year, five-year, six-year, Bitcoin's basically outperforming everything, and it's breaking out versus everything, or – another term – everything is breaking down versus Bitcoin.
In a later tweet, Pal was more specific and states that Bitcoin will be the best performing asset in the world for the next 24 months. Pal assures that Bitcoin will be the biggest beneficiary of the inflationary policies that the Federal Reserve of States has implemented to mitigate the impact of the coronavirus pandemic (COVID-19) on the global economy.
Below you can watch the full video with Raoul Pal