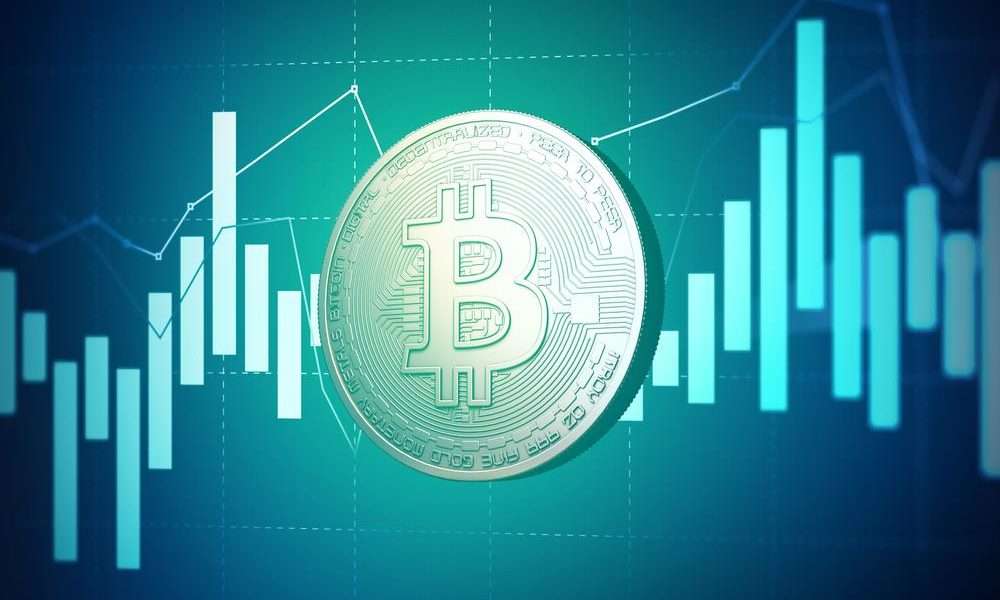 The Bitcoin price has been trending sideways for several days, but is trying to draw new highs.
Many analysts continue to be bullish for Bitcoin and predict the start of a "new era" in terms of volatility, adaptation and investors.
---
The Bitcoin price has risen 0.96% in the last 24 hours to a price of $13,077.65 after BTC briefly tested the $13,350 mark and was rejected. This was followed by a sell-off in which Bitcoin fell to $12,850 and is now slowly stabilizing. The market capitalization has increased to $242 billion.
Bitcoin Trader and Blockroot founder Josh Rager said on Twitter that Bitcoin closed with a 13% gain on the weekly chart, taking BTC to its highest high since 2019 of $12,920. In addition, Bitcoin closed several days above the $13,000 mark, which he believes means BTC will continue to rise in price. Nevertheless, there will be a correction, but this is only healthy and sustainable for the market.
Bitcoin with a 13%+ candle to close out the week

And ever since flipping the 2019 high daily close of $12,920…

Bitcoin has closed above it multiple days straight as we work on the highest daily close since Jan 2018

Pullbacks to be expected but exciting times ahead pic.twitter.com/XrQ6UqH5Ng

— Josh Rager 📈 (@Josh_Rager) October 26, 2020
According to the entrepreneur and Bitcoin trader "Qiao Wang", the market will enter an era once Bitcoin passes the $14,000 mark. In his opinion, this marks the beginning of a completely new dynamic, which will significantly change volatility, adaptation and the nature of investors:
Once BTC breaks $14k, we'll likely be in a different regime in terms of volatility, momentum, retail participation, and so on. A lot of things that worked last few months may no longer work and vice versa. $20k will take this regime to a whole new level.
While there are other voices in the community that share his opinion, Bitcoin is still in its infancy, so it remains to be seen if his prediction is correct.
A new survey by the leading financial media company Real Vision states that many investors and heavyweights in the tech industry expect Bitcoin to rise again by at least 5% in November, clearly exceeding the increase in value of gold:
Most participants saw equities as well as the currencies (USD, EUR, AUD) heading slightly lower. US and EM equities were a little bit better off than their European counterparts (at least fort the 1m horizon). Bond yields are expected to head lower as well. The view on Bitcoin is still very positive despite or maybe because of the recent rally. While Gold is also expected to increase, upside potential is expected to be lower (short term) compared to Bitcoin.
The following chart summarizes the survey of all participants. Bitcoin expects the highest price increase in the next month before gold.
JPMorgan praises Bitcoin as a highly profitable asset
As Crypto News Flash has already reported, one of the world's largest banks, JPMorgan, has advised its investors to invest in Bitcoin. According to the data currently available, Bitcoin draws a bullish scenario and could rise to the new "digital gold". Recently, companies like Square and MicroStrategy have bought large amounts of Bitcoins as reserve currency to protect themselves against the FED's monetary policy.