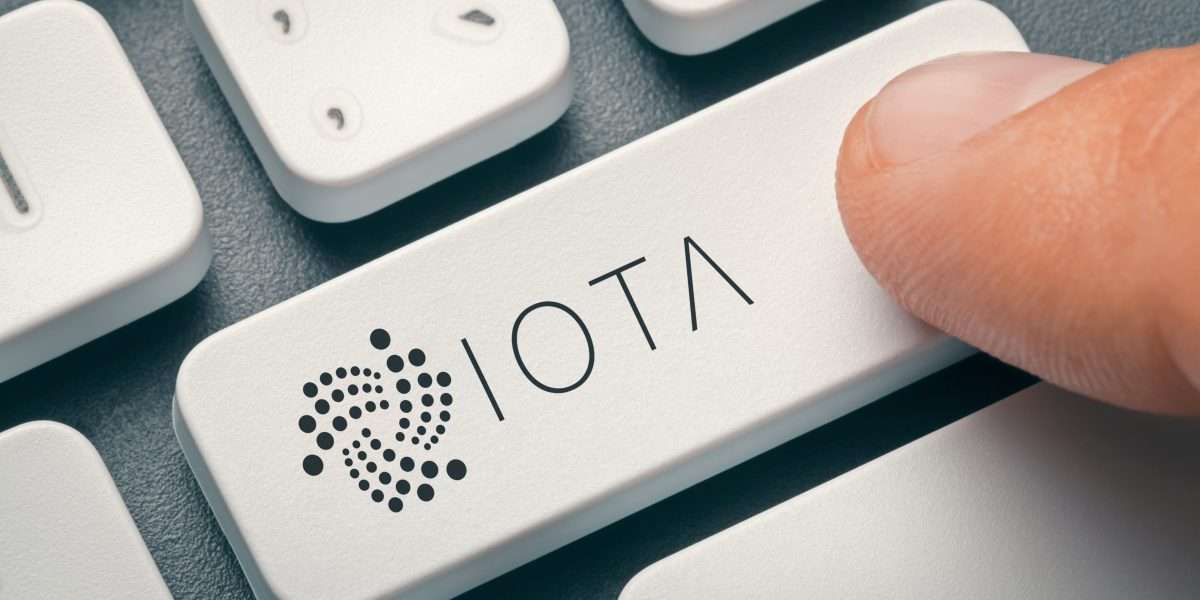 The COVID-19 test center at Frankfurt Airport is using a solution developed by Ubrich GmbH which is based on IOTA and Ethereum.
IOTA developer Hans Moog confirmed the use case.
---
The corona pandemic continues to be the defining issue for all citizens in Germany, as it is around the world. Prevention measures, such as lockdowns and contact restrictions, as well as PCR testing to diagnose COVID-19, currently play a central role in combating the virus. However, as the founder of the IOTA Community Czech Republic discovered yesterday, IOTA Tangle technology could also be a building block to combat the virus as well.
On Jan. 7, Twitter user @milancheck shared a screenshot of a COVID-19 test. This shows that the test center at Frankfurt Airport uses IOTA as the underlying technology to ensure the authenticity and security of the test results. @milancheck wrote via Twitter:
Just found out that CORONA test center at FRANKFURT Airport is using @iotatoken #IOTA as underlying technology! Unfortunately cannot share more due to privacy protection, but this is huuugeee neeeews! ADOPTION! ONWARDS!
I can only share this for now as a confirmation pic.twitter.com/UPbwK8GTYk

— milancheck ?? | ?? (@milancheck) January 7, 2021
Initially, it was rumored that the IOTA Foundation was not even aware of the use of the technology. However, as one Reddit user under the synonym "RedditRedFrog" noted, the IOTA Foundation does know about the use case. A short time after @milancheck posted his tweet, IOTA developer Hans Moog responded:
That's correct. They are using IOTA for the COVID-19 test certificate.
However, Moog deleted his tweet again relatively promptly. However, a look at Tangle explorer reveals that IOTA has been used at Frankfurt Airport since Day 1 of the pandemic, in early February.
Cologne-based startup develops the IOTA and Ethereum-based solution
However, the technical solution is not being developed by the IOTA Foundation itself, but by Cologne-based startup Ubrich GmbH. As Blockchain Insider reported last January, Ubrich "uses a public mainchain with a private sidechain to bridge Ethereum's scalability bottlenecks."
To mitigate latency, Ubrich uses BigchainDB with Ethereum and IOTA. Specifically, "a lightweight firmware runs directly on the IoT endpoint to capture readings for processing by smart contracts" in a tamper-proof manner.
For the COVID-19 tests, a flyer from Ubrich reveals details on how it works. According to it, after a sample is taken and analyzed, the result is "anchored in the blockchain using UBIRCH's unique technology."
In compliance with the GDPR and the highest data security standards, control over the data rests exclusively with the person concerned. […] In this way, a person's certified SARS-CoV-2 status can be checked quickly and easily at any time using a QR code.
For example, passengers can have their test result verified directly at the gate before departure. Lufthansa Industry Solutions (LHIND) already uses this secure and convenient service. In addition, the app with integrated UBIRCH interface can easily be used in other application areas or industries, according to the flyer.