A new theory claims that Blockstream's co-founder and CEO, Adam Back, is Bitcoin's inventor, Satoshi Nakamoto.
Despite the evidence and the common facts, Adam Back has denied being Satoshi. 
---
A new (and old) candidate has emerged for the identity of Bitcoin's creator, Satoshi Nakamoto. In a video uploaded on YouTube, entitled "Bitcoin – Unmasking Satoshi Nakamoto", a new attempt was made to prove that Nakamoto is the co-founder and CEO of Blockstream, Adam Back.
The video, which was released on May 11, 2020, by the Barely Sociable channel, is the third part of a series that examines facts, arguments and candidates that might be behind the identity of the inventor of Bitcoin. Satoshi Nakamoto is probably one of the most widely discussed pseudonyms on the Internet. From Bitcoin SV inventor Craig Wright, the also anonymous inventor of Monero, Nicolas van Saberhagen, and even John McAfee, the list of self-proclaimed candidates and other people involved in theories related to the name Nakamoto is long.
Is the inventor of Bitcoin hiding in plain sight?
In the above mentioned video the previous tracks and the last activities on the internet related to Satoshi were analyzed. In this way, the video establishes a relationship between Satoshi and the co-founder of Blockstream, Adam Back. The video makes use of previously used techniques, such as analysis of both their writing styles, a background analysis and the academic profile. In that sense, Back looks like a convincing Satoshi Nakamoto.
However, via his Twitter account, Back denied the theory of the aforementioned video. Back made it clear that despite the evidence, he is not Satoshi and is not interested in being Satoshi. Back explained the following: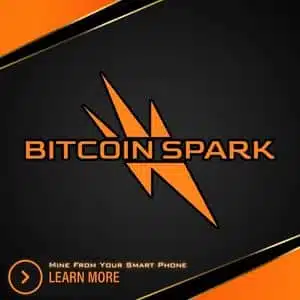 Some claim to be Satoshi, days google research blogging stories, and in court, to widespread non-belief.

Seems I need the opposite: I am not Satoshi despite recent video / reddit claiming so. Some factors & timing may look suspicious in hindsight; coincidence & facts are untidy.

>> Buy Bitcoin quickly and securely with PayPal, credit card or bank transfer at eToro.

Visit Website

<<
In the above commentary, Back refers to Wright. The inventor of Bitcoin SV is known as "Faketoshi" within the crypto community and is famous for the many lawsuits he has made against crypto space personalities, including Adam Back and Ethereum's Vitalik Buterin. Furthermore, Back added the following, refuting the coincidences between him and Satoshi:
It goes deeper – some of what they google researched is true: I moved to Malta, an EU tax haven – in 2009. pure coincidence, though ofc I did know about Bitcoin in 2008 via emails from Satoshi. I was born in London. i do use double-space and native spelling British. can code C++
Other evidence that points to Back as Satoshi, is the fact that messages between the creator of Bitcoin and Back are not available to the public, like other messages. Instead, the CEO of Blockstream has kept the messages secret. In mid-April, a publication revealed by Back himself pointed out that Nakamoto might have had the idea for Bitcoin 10 years before the publication of the whitepaper.
In addition, the video also points out Back's involvement in the creation of Bitcoin. According to the whitepaper, Bitcoin took inspiration from payment systems, like b-money and eCash. Furthermore, Bitcoin was also inspired by HashCash, created by Adam Back in 1997. HashCash is using a consensus algorithm similar to the proof of work that Bitcoin uses today. However, despite all the evidence, Back always denied that he is Satoshi Nakamoto. About the true identity of Bitcoin's inventor, Back said that although he doesn't know exactly who he is, he knows of some candidates with "relevant skills".
Best Crypto Exchange for Everyone
Invest in Bitcoin (BTC) and over 200+ cryptocurrencies on America's most trusted crypto exchange.
Buy Bitcoin (BTC) easily and with low fees via PayPal and credit card.
Enjoy super-low trading fees and access to more than 400 trading pairs.
Coinbase is regulated by the SEC and FINRA in the USA, and by CySEC and FCA in Europe.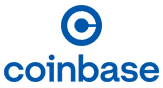 100,000,000 Users
Crypto News Flash does not endorse and is not responsible for or liable for any content, accuracy, quality, advertising, products, or other materials on this page. Readers should do their own research before taking any actions related to cryptocurrencies. Crypto News Flash is not responsible, directly or indirectly, for any damage or loss caused or alleged to be caused by or in connection with the use of or reliance on any content, goods, or services mentioned.