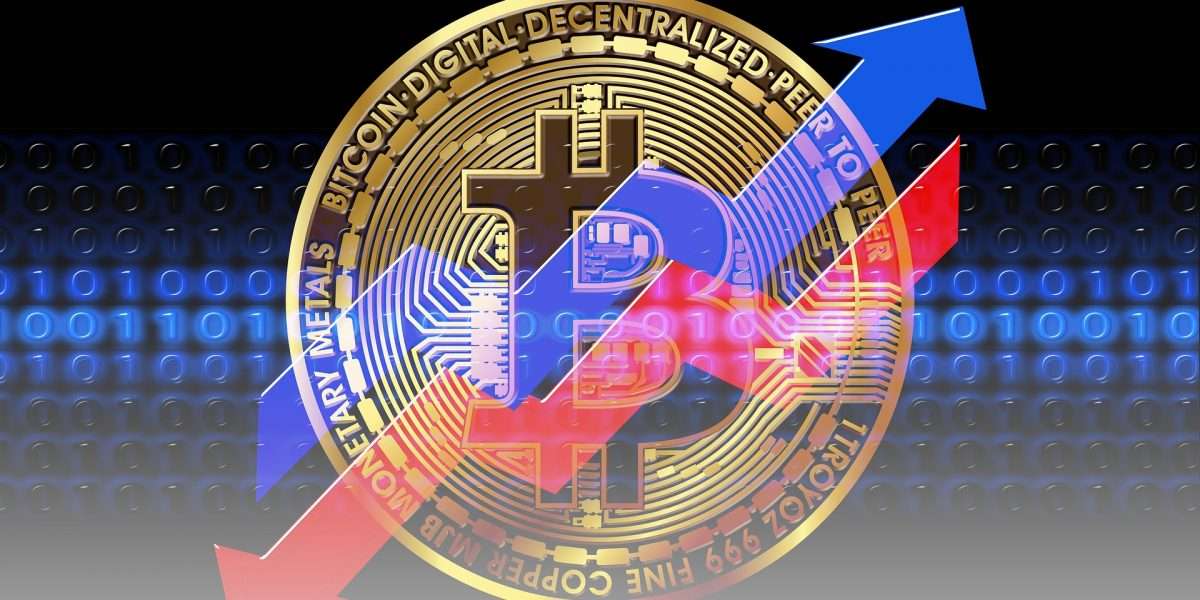 Amid the Bitcoin price correction since November 2021, there's been major coin distribution from weak hands to strong hands.
Bitcoin HODLers continue to hold strong despite the current market volatility and the geopolitical scenario.
---
After hitting an all-time high of $69,000 last November 2021, Bitcoin has shown sideways correction losing more than 40 percent of its value since then. As per the latest reports, a majority of investors who purchased BTC at around $69K have unloaded their coins.
On-chain data provider Glassnode reported that more than half of the coins bought above $60K have been resold in the range between $35,000-$38,000. On the other hand, there have been some strong hands holding up to their purchases even in the face of the recent geopolitical turmoil.
The Glassnode report focuses on a metric dubbed Bitcoin's UTXO Realized Price Distribution (URPD). The URPD metric basically tracks the prices at which existing Bitcoin last-moved on-chain. This data helps in tracking how many buyers are in profit and how many are underwater.
Related: Wall Street mogul: I was wrong about crypto, Bitcoin has been one of the greatest successes in finance
Understanding the Bitcoin URPD metric
As Glassnode explains, last May 2021, the Bitcoin URPD remained largely concentrated in the range $54,000-$60,000. However, a massive price drop followed later. Glassnode refers to its as "weak hand to strong hand distribution event". This means that new buyers were selling more to experienced holders.
Later that year, Bitcoin reached similar highs in November. However, the URPD remained more evenly distributed at prices around $35,000, $47,000, and $62,000. Glassnode report states that those who bought BTC in the fall of May-July sold its later during the boom of August-November.
Interestingly, the distribution pattern remains intact over the Bitcoin (BTC) price decline over the last few months. Mostly, it comes through the capitualtion of buyers at $60,000 to holders at around $35,000. The report adds:
This spending behaviour describes a market dominated by price insensitive HODLers, who appear unwilling to liquidate their coins, even if held at a loss. Meanwhile top buyers have been significantly flushed out, and represent a far smaller proportion of the investor cohort when compared to May-July 2021.
Glassnode data shows that long-term Bitcoin holders, popular as HODLers, are holding tightly.
The current Bitcoin scenario
Bitcoin and the broader cryptocurrency market witnessed heavy correction last week after Russia announced its invasion of Ukraine. The Bitcoin price plugged to a low under $35K last week, however, it has been showing a surprising recovery in the last two days.
Decoupling itself from the risk-on equity market, Bitcoin has soared more than 15 percent moving past $44,000 levels. This price jump comes along with the broader recovery of the crypto market which has added more than $200 billion in investors' wealth.
Bitcoin in orange, Nasdaq in blue pic.twitter.com/pbqz1UYEXe

— Will Clemente (@WClementeIII) March 1, 2022
This Bitcoin price recovery comes just at the time when the West has levied heavy sanctions on Russia cutting it off from the global SWIFT financial ecosystem. As a result, the Russian Ruble has collapsed 40 percent since then and the ruble trading volumes for Bitcoin have shot 3x in the last week.