With a controversial past and an unpredictable future, it is unsurprising that cryptocurrency has so many misconceptions surrounding it. It's not always clear where these misconceptions come from, but typically it's a result of a lack of understanding and is often rooted in fear. Crypto is still in its early stages and is a very complex concept, so it's understandable why so many people are sceptical about it.
However, in recent years especially, the cryptocurrency world has become a breeding ground for misinformation. Some myths may be harmless, but others can lead to traders making uninformed, and sometimes even dangerous, decisions.
Whether you're a first-time or an experienced trader, it's essential to understand the truth about crypto so you can trade responsibly. Here are six common cryptocurrency myths debunked.
The Most Common Cryptocurrency Myths
Here are some cryptocurrency misconceptions that you may have encountered before. We've taken the time to lay out the facts and debunk these myths once and for all!
Myth 1 – Cryptocurrency Is Not Secure
Sceptics have long scrutinised cryptocurrency for being unsafe. However, as long as you take the proper precautions and keep your guard up, making transactions with cryptocurrency can be safe and secure.
When investing in cryptocurrency, there are undoubtedly several security risks that you should be aware of. For example, cybercriminals tend to target crypto traders and attempt to obtain keys or passwords through phishing attacks. There are also instances of scammers targeting new traders and persuading them to invest a large sum of money for a 'guaranteed profit.'
To steer clear of these risks, we recommend that you thoroughly research any coins before investing in them, scrutinise crypto-related emails before opening them, and exercise caution when accessing your cryptocurrency wallet. And always remember – "If something sounds too good to be true, then it probably isn't"!
Myth 2 – It's Too Late to Invest in Crypto
Many people are discouraged from stepping into the cryptocurrency trading world as they feel it is too late. The good news is that it's never too late to start investing in crypto. Cryptocurrency is notoriously volatile, meaning that its valuation has massive fluctuations.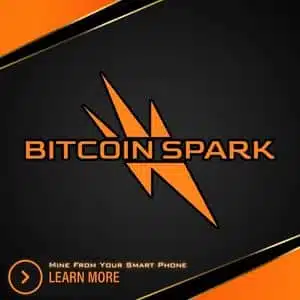 For new traders, the volatility of crypto can come with advantages, as although downward swings in value are predicted, so are upward swings. This means that even if you start investing in crypto today, you still have a chance of making a significant profit.
As the saying goes – The best time to start was yesterday. The next best time is now.
If you've never traded cryptocurrency before but want to get started, we recommend signing up for a crypto trading platform. Trading platforms are designed to connect new traders with brokers so that they can efficiently manage their portfolios, use advanced trading tools, and utilise accurate market data. With a trading platform such as biticodes-app.io, you can connect with respectable brokers who will support you as you begin (or continue) your crypto trading adventure.
Myth 3 – Crypto Transactions Are Anonymous
A dangerous misconception surrounding cryptocurrency is its level of anonymity. As the word 'crypto' derives from the Greek word 'kryptós', which means 'hidden', it's understandable why many would think that cryptocurrency is truly anonymous.
The truth is, your crypto wallet address can be tracked, meaning that crypto trading is not as anonymous as you might think. Every single crypto exchange is recorded on a public blockchain which can be used by hackers or authorities to trace transactions and individuals.
Therefore, although crypto trading has been criticised for being a safe haven for criminals, this is not necessarily true. Since your true identity is unknown, but your pseudonym (crypto address) is public, and your activity is linked to your wallet, crypto trading is actually pseudonymous rather than anonymous.
Myth 4 – Cryptocurrency Is Unregulated
It may have once felt like the digital wild west, but as it has become more prevalent, the cryptocurrency landscape is being increasingly regulated by governments worldwide. Although cryptocurrency is a decentralised digital system created to evade state control, authorities are now stepping in with regulations to combat illicit activities.
Some countries have even chosen to go a step further. For example, the Chinese government banned all cryptocurrency transactions in September 2021 to prevent economic instability and battle capital fight.
Although some may be hesitant to welcome cryptocurrency regulation, it can benefit investors. For instance, regulation can create more stability in the crypto market, deter fraudulent activity, and even prevent market manipulation.
Myth 5 – Crypto Is Bad for the Environment
Along with the neverending battle with climate change, there has been regular controversy in the news regarding crypto's impact on the environment.  More specifically, we're referring to the mining of cryptocurrency, which is the process of creating new coins and entering them into circulation. This process requires electricity and, for some coins, consumes more power per year than small countries such as Belgium, Finland, and The Philippines.
Although mining certain cryptocurrency coins, such as Bitcoin, is energy-intensive, there are fortunately many greener alternatives available. Eco-friendly crypto coins are rising in popularity and can help forge the path to sustainability in the cryptocurrency trading world.
There is undeniably much to be done to help make crypto more environmentally friendly, but you can rest easy knowing that steps are already being taken in the right direction. Already, 39% of proof-of-work (PoW) mining is powered by renewable energy. Also, by investing in sustainable coins, you can help do your part to promote a climate-friendly future for cryptocurrency. 
Myth 6 – Crypto Does Not Have Any Real-world Value
Since cryptocurrency is a digital asset, it's understandable why many would claim that it has no real-world value. Although you can not physically hold crypto in your hand like with money or gold, it can benefit you in ways that physical currencies cannot.
Cryptocurrency can facilitate faster international payments that cost less for both senders and recipients. Additionally, as mentioned before, since the crypto market is becoming increasingly more regulated worldwide, authorities can track criminal activity through cryptocurrency transactions. The road ahead is not entirely clear yet, but there are many reasons to be optimistic about cryptocurrency's future real-world uses and value.
To Conclude
As with all global sensations, the world of cryptocurrency has been met with criticism, controversy, and misinformation. Many myths have arisen since crypto was first invented in 2008, and most have damaged its reputation and deterred potential investors.
It's important for everyone, especially traders, to know the truth about cryptocurrency so they can make informed decisions. After all, cryptocurrency is a highly speculative investment and it is vital to do extensive research first-hand before investing your money in the cryptocurrency market.
Crypto News Flash does not endorse and is not responsible for or liable for any content, accuracy, quality, advertising, products, or other materials on this page. Readers should do their own research before taking any actions related to cryptocurrencies. Crypto News Flash is not responsible, directly or indirectly, for any damage or loss caused or alleged to be caused by or in connection with the use of or reliance on any content, goods, or services mentioned.